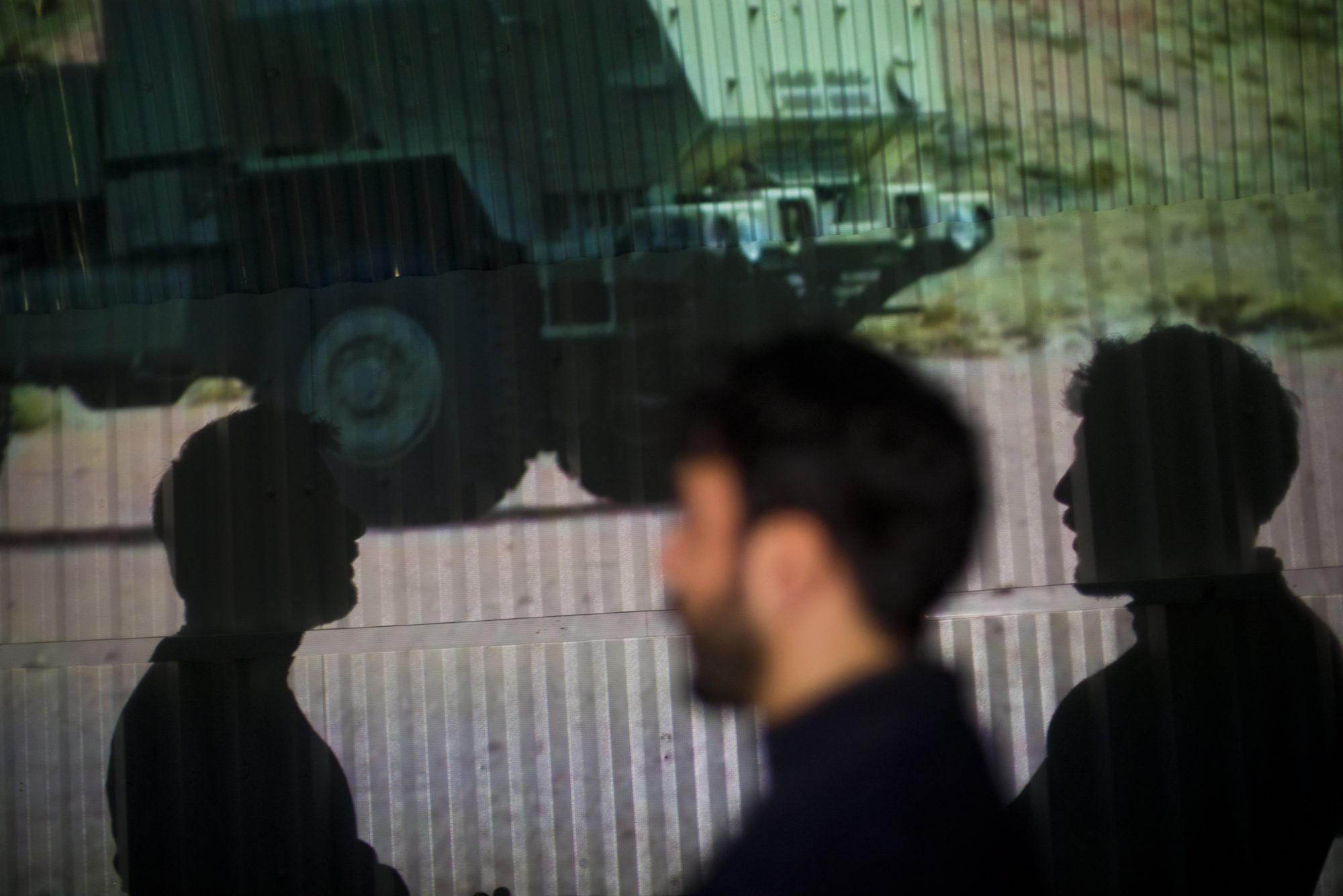 I HAVE MET THE ENEMY (and the enemy is us)
Info
I HAVE MET THE ENEMY (and the enemy is us)
What if we said that Britain (this tiny island) is the second biggest arms dealer in the world? 
A former British soldier and a Palestinian citizen meet in an intimate and powerful exchange, in a joint attempt to understand the UK arms trade and its impact around the world. Through differing perspectives and a shared love of techno, I Have Met the Enemy (and the enemy is us) takes us on a personal and political journey into the darkest corners of what makes Britain tick.
Common Wealth will transform community spaces into worlds for audiences to explore – worlds charged with light, sound and robotics. 
I Have Met the Enemy is part techno party, part investigation and above all else, a call to action.
#IHaveMetTheEnemy
#TechnoTimes
Tour Dates
TFD Youth Centre in Holmewood, Bradford from 27th September – 5th October 2019
TFD Youth Centre, Broadstone Way, Bradford BD4 9DY
Show starts at 7.30pm, matinees at 2pm on Wednesday 2nd and Saturday 5th October
BSL interpretation on Wednesday 2nd at 2pm and Friday 4th at 7.30pm
Venue is wheelchair accessible
Tickets, £10 full price, £2 for anyone on any benefits
Book tickets here
Byker Community Centre, Newcastle from 16th October – 26th October 2019
Full price £10, £2 for Byker Residents
For more information on performance times, accessibility and to book tickets please visit Northern Stage website here 
90 minutes running time 
Recommended age – 12+
Partners
A co-production with Northern Stage, in association with Chapter Arts and Southbank Centre. Funded by Arts Council England, Bradford Council and Paul Hamlyn Foundation.