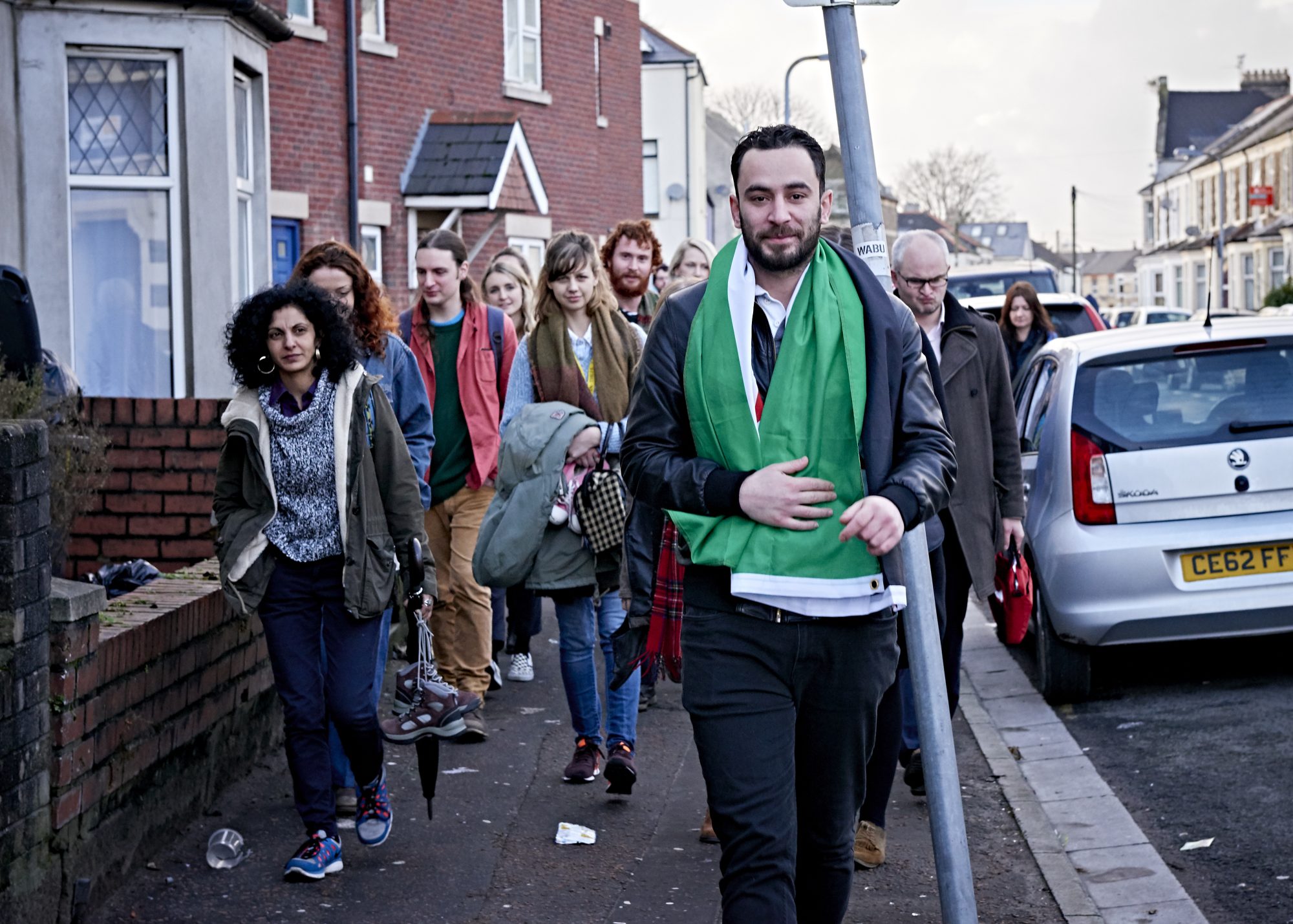 I Belong There
WALESLAB, National Theatre Wales (Research and Development) 
Solas Festival, Perth, Scotland
The fighting starts, without humanity; the countdown begins; you say goodbye to the people you love, the place you call home. This is my story and I have to tell it.
'I Belong There' is a play about war, survival and hope.
It challenges issues of complicity, responsiveness and what it means to be Syrian and living in the UK today. It will rethink our own histories and give platform to stories that can't and won't be ignored.
A one man show created and performed by Oday Alkhalidi capturing and telling his own journey to the UK, by boat and by lorry.
It encourages us to think about what happens when the revolution starts and the borders close.
Articles
'I Belong There @ Wales Lab'
Credits
Directed by Rhiannon White. I Belong There was supported by WalesLab, a National Theatre Wales' artist development initiative.