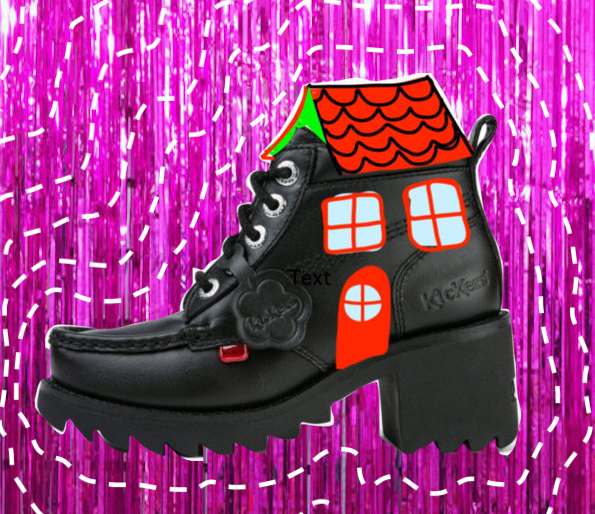 Everyone is an Artist: Shoe House Workshop
Info
Everyone is an Artist: Shoe House Workshop
A magic, creative workshop for families building creative worlds to explore and shelter in.
'There was an old woman who lived in a shoe, she had so many children she didn't know what to do!'
Come and build your very own shoe house to shelter under with artist Kathryn Ashill and Common Wealth.
We will use fun and simple craft materials to build colourful shoe houses. We'll sit and chat in our finished shoe houses and discuss the poor old woman who lived in a shoe and the UK housing crisis.
WHO: Families of all ages (under 16's must be accompanied by an adult).
WHEN: Tuesday 10 August, 11am-12:30pm
WHERE: Llanrumney Hall, Ball Road, CF3 4JJ
BOOK your FREE place by following this link: https://www.eventbrite.co.uk/e/shoe-house-workshop-tickets-164003205001
ACCESS: This is a practical workshop using materials like cardboard, scissors, glue and sticky tape. It will take place outdoors or in a covered space, depending on the weather.  To discuss any access requirements, please contact [email protected]
ABOUT: Kathryn Ashill
Live performance, video and installation present my personal experiences lived working class identity. The culture clash between my background and my artistic practice sits in the disjointed narratives within my work. I pursue the theatricality in the everyday whilst sharing fragments of autobiography, observations on people, history and site. The frequent use of drag in my work opens up a dialogue about the history of the drag king in contemporary performance, as well as facilitates the exploration of my gender identity.
I have made work which focuses on Cliff Richard's 1996 portrayal of Wuthering Heights' 'Heathcliff'; Butlins redcoats/ knobbly knees and performance art; the history of the Principal boy in Pantomime; psychics; Take a Break Magazine; medicinal leeches; regression and a cat who killed someone in a past life. Theatre flats and the DIY aesthetic of amateur dramatics articulate the materiality of these themes.
ABOUT: Everyone is an Artist
Common Wealth believe everyone is an artist. You might have been really creative as a kid or a teenager and then stopped for whatever reason or you might make and think about art and performance in your spare time.
Everyone is an Artist is an ongoing series of workshops from Common Wealth that unlock or unleash something in ourselves. Introducing us all to new art forms and artists and thinking about the potential there is in ourselves and hopefully in turn, in our city.
Check out our other workshops here: https://commonwealththeatre.co.uk/cardiff/projects/