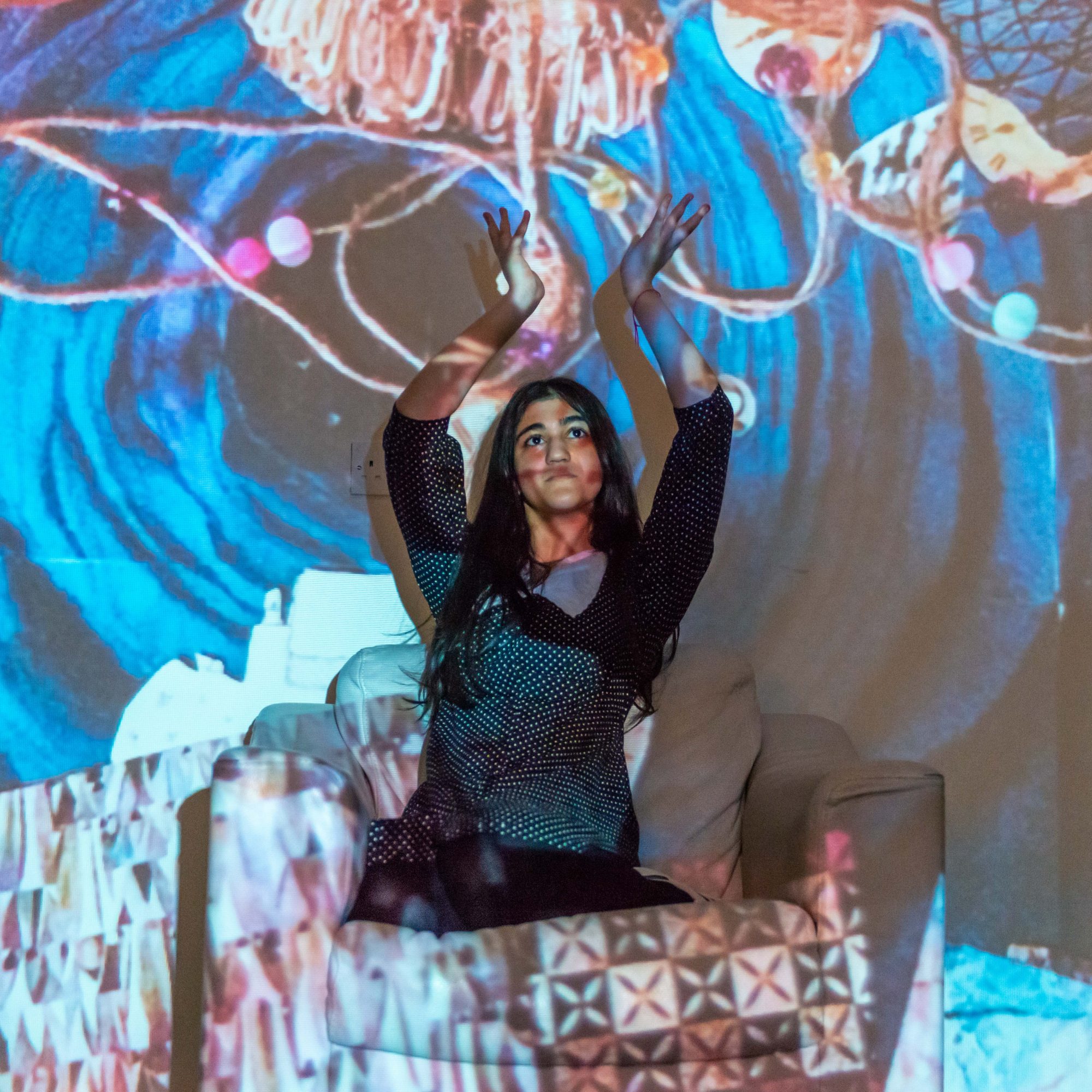 Off the Curriculum
Info
Off the Curriculum
Off the Curriculum explore subjects not taught in school through art forms not taught in school, a DJ set about banking,  loom band models of African Kingdoms pre-enslavement. We will work with children and teenagers to co-create a piece that explores their lived experiences of the current education system and how they dream it could be.
We are working with children, teenagers and a whole host of artists throughout 2022 to create imaginative set designs for installations to transform our building Common Space for a new show in April 2023. The building is set to be demolished at the end of 2023 and we see this as an opportunity for creative freedom to make a brand new promenade immersive production.
Artists & Team
We're working with some excellent, inspiring artists, designers and educators to inspire the young collaborators and push the ideas to make sure they are the strongest they can be.
Collaborating artists include:
Hannah Sibai, Warda Abbasi, Mamoru Iriguchi – Set Designers
Mohammad Barrangi, Michelle Wren – Artists
Andy Purves – Lighting Designer
Ross Elliot and Kemmi Gill – Sound Designers
Sai Murray, Mariam Rashid – Educators
Matt Sykes-Hooban – Production Manager & Set Builder