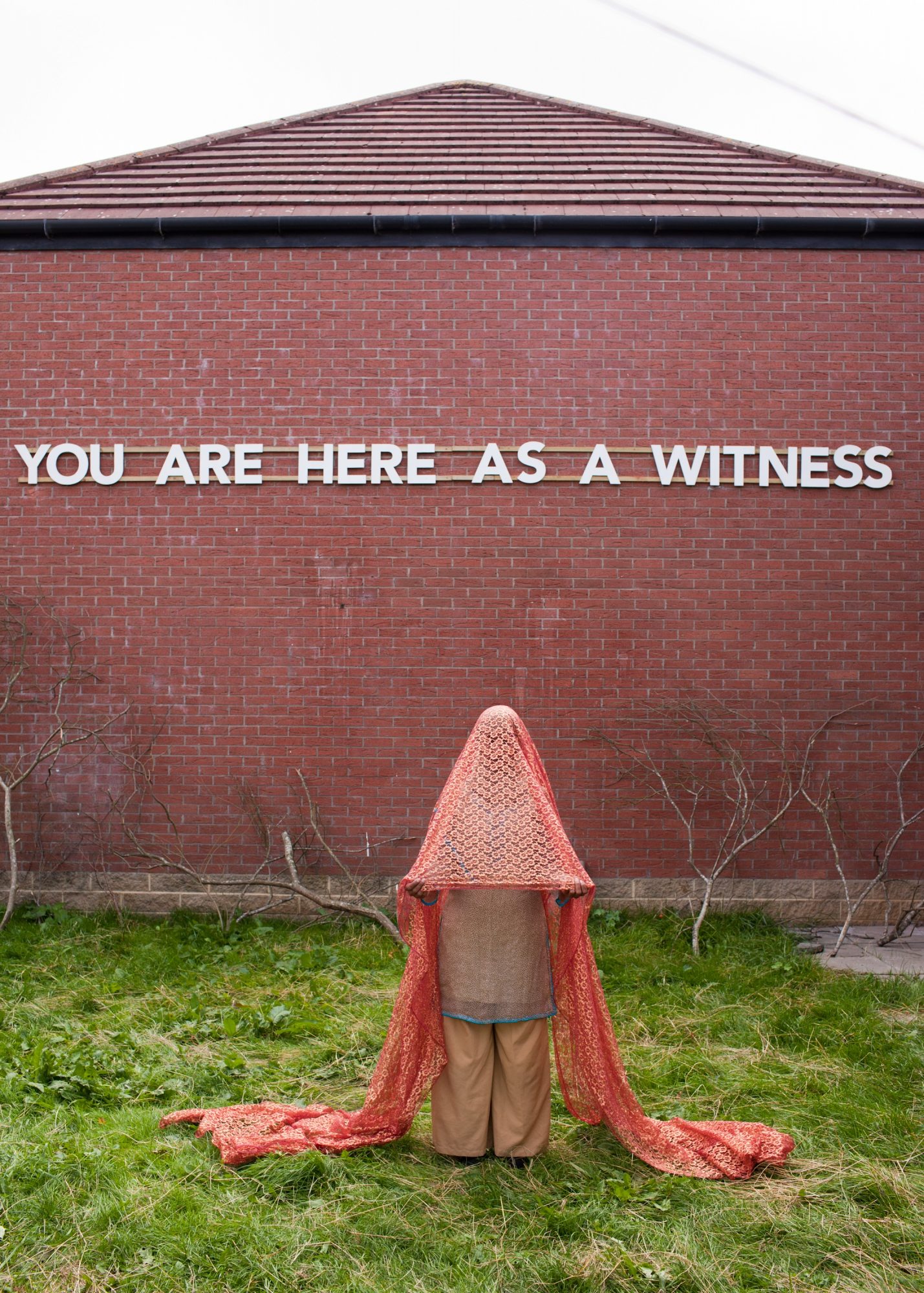 You are here as a witness
Info
You are here as a witness
"Have you ever had to leave your house in a hurry, dance down the side of your building or leave with nothing, not even the shoes on your feet?"
You are here as a witness is based upon our award winning production Our Glass House, a site specific verbatim production co-created with survivors of domestic abuse. This new piece incorporates original writing from Our Glass House production and new text from a series of recent interviews held with service users from the Anah Project. 
You are here as a witness was presented at Theatre in the Mill, Bradford in November 2022, the project with an open audience and an invited audience of West Yorkshire based organisations and services, who work with domestic abuse survivors including social services, police, midwives and healthcare workers. 
"You Are Here as a Witness is visceral, vital, thought-provoking theatre – another production of which Common Wealth can be, rightly, very proud."
Articles
"Theatre is such an emotional, live place – people can have real breakthroughs when they are watching a piece like this" Read more in The Yorkshire Post 
"We hope the play highlights the impact of domestic violence on Black and minoritised women, the complex barriers they face and raises awareness on attitudes and behaviours that normalise gender-based violence."
Read more in The Telegraph and Argus
Credits
Cast
Anah – Saher Shah
Nicola – Leah Francis
Kai – Remy Isaac Tatenda Manning
Creative Team
Text written by Aisha Zia and the company
Director – Evie Manning 
Associate Directors – Saoirse Teale & Mariyah Kayat
Producer – Ezra Nash
Stage Manager – Kayleigh Chapman
Sound Designer – Wojciech Rusin
Set Designer – Russell Henry
Lighting Designer – Andy Purves
Production Assistant – Madeyah Khan
Video Projection – Jack King
Animation – Andrew Kerr & Louise O'Connor
Production Therapist – Victoria Leeson
Photography – Karol Wyszynski
Partners
Anah Project
Our lead partner for You are here as a witness, the Anah Project provides multilingual support for women experiencing any form of domestic abuse.
They aim to educate women on their human rights, increase their confidence and self-esteem and regain their independence. Delivering support that focuses on a woman's individual needs as well as offering refuge, health & well being and training, education and employment.
"Working in collaboration with Common Wealth  was an amazing experience from start to finish and we thoroughly enjoyed the journey. An intrinsic part of our work is to raise awareness of domestic abuse, forced marriage and coercive-controlling behaviour. Working directly with Common Wealth helped us achieve this, their style of working and expertise is invaluable." Fareeda Khan, Anah Project
Find out more about Anah Project on their website.
INFO & ACCESS
The show is one hour long followed by a short reflection activity
Recommend Age: 14+
Trigger Warning: Domestic Abuse, Sexual Violence, Miscarriage & Strong Language
We have captioning, audio description and tour tours available for You are here as a witness
Our Glass House
The original Our Glass House site-specific event was staged in a disused house and  explored domestic abuse. The action happened simultaneously with the audience who were free to choose their own journeys through a disused council house. The performance text was based on real-life testimonies from interviews with women and men who have experienced domestic abuse and focuses on the reasons people stay and how they leave abusive relationships. The original piece was written by Aisha Zia and Common Wealth.
Read more about Our Glass House on the show page.