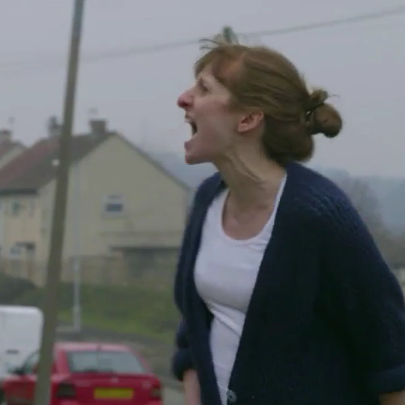 Our Glass House
Info
Our Glass House
"Have you ever had to leave your house in a hurry, dance down the side of your building or leave with nothing, not even the shoes on your feet?"
Our Glass House is a site-specific event staged in a disused house that explores domestic abuse. Action happens simultaneously with audience who are free to choose their own journeys through a disused council house. The performance text is based on real-life testimonies from interviews with women and men who have experienced domestic abuse and focuses on the reasons people stay and how they leave abusive relationships.
Awarded a Special Commendation Award by Amnesty International at the Edinburgh Fringe Festival 2013 and named as a pick of the Fringe by The Metro and as a Theatre Highlight by The Independent with a Hot Star from The Scotsman
Reviews
The show… takes place in one house, but it stands for what happens in many houses across the UK
Our Glass House is immersive theatre that truly opens a door into another world
This is the latest attempt by Common Wealth… to bring theatre to the people, be about the people and give them a sense of involvement… It's simply wonderful
This is a piece of theatre that makes very uncomfortable viewing and yet view it you must. The performances are so utterly believable, bold and without judgement… Our Glass House reminds us that behind closed doors there are stories that we cannot begin to imagine and yet they are visible to us; a shout, a smash, a bang, a scream. We must not ignore them.
Abuse is not limited by class, culture or gender, nor is it always physical, and in this cross-section of society it is often about control. Each person has their own story, usually bottled up inside them from fear, a sense of shame or to protect a loved one, but now revealed in private monologues that an eavesdropping audience can overhear
Common Wealth have created a deeply affecting piece of immersive theatre, dealing sensitively and realistically with difficult issues
Dates
Our Glass House toured the UK from 2012-2013 visiting different houses in very different neighbourhoods in Camden, London, Wester Hailes in Edinburgh, Thorpe Edge in Bradford and Lawrence Weston and St George in Bristol.
Credits
Actors
Nicola – Liz Simmons
Sufiya – Balvinder Sopal
Dan – James Lewis (Bradford & Edinburgh), Rew Lowe (Bristol), Dan Hart (London)
Helen – Cynthia Whelan (Bristol & London), Corinna Marlowe (Bradford), Jo Cameron Brown (Edinburgh)
Kayleigh – Joy Dowle (Bristol), Kirsty Armstrong (Bradford), Jasmin Riggins (Edinburgh), Cerise Reid (London)
Charlie – Jaden Bardouille (Bristol), Kyran Jobson (Bradford), Luke Gordon (Edinburgh), Harley Kierans (London)
Co-created by Evie Manning and Rhiannon White
Written by Aisha Zia and the company
Composer/Sound Designer- Wojtek Rusin
Production Design by Michelle Wren, Russ Henry, Tim Mileusnic, Emma Byron, Trevor Houghton
Produced by Evie Manning
Film trailer by Jack King
Photography by Adam Ryzman, Kalpesh Lathigra and Robert Ormerod
The UK Tour was made possible with support from Arts Council England, Edinburgh Council, NHS Scotland, Lothian and Borders Police, Scottish Government, Bradford Council, Bradford Community Safety Partnership and Camden Council.