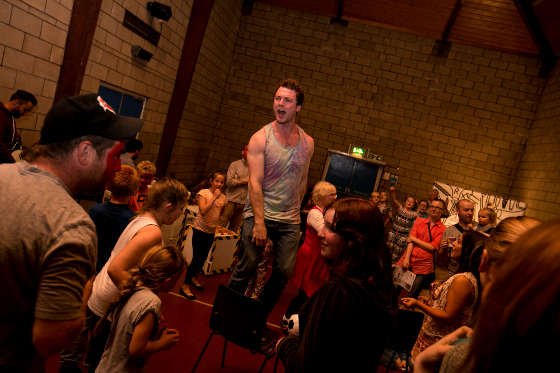 Nationalisation!
Info
Nationalisation!
Nationalisation! is a beginning of a project created in the Gurnos Estate, Merthyr, South Wales. It is a community-led performance where we ask the people of Gurnos to suspend their disbelief and imagine that last night we together, collectively reclaimed control of our public services and that they are now ran by the community.
The performance is a party where we celebrate taking back our public services with the community and imagine a different world with a different set of rules. It is idealistic and left-wing and playful and daft. The understanding on the night that the community imagined taking control of public services was:
1. Nobody would stop you
2. There was no personal gain
3. Anyone of any age could be involved
4. People worked together
5. Only public utilities were involved
6. There was no violence and no destruction
Performed on the Gurnos Estate in May 2014 with an R&D commission from National Theatre Wales. Nationalisation! involved live music, performances and text written by local people in the community and a shared choreography performed by 4-80 year olds. There was also a 100 metre inflatable pipe and cheese and pineapple on sticks.