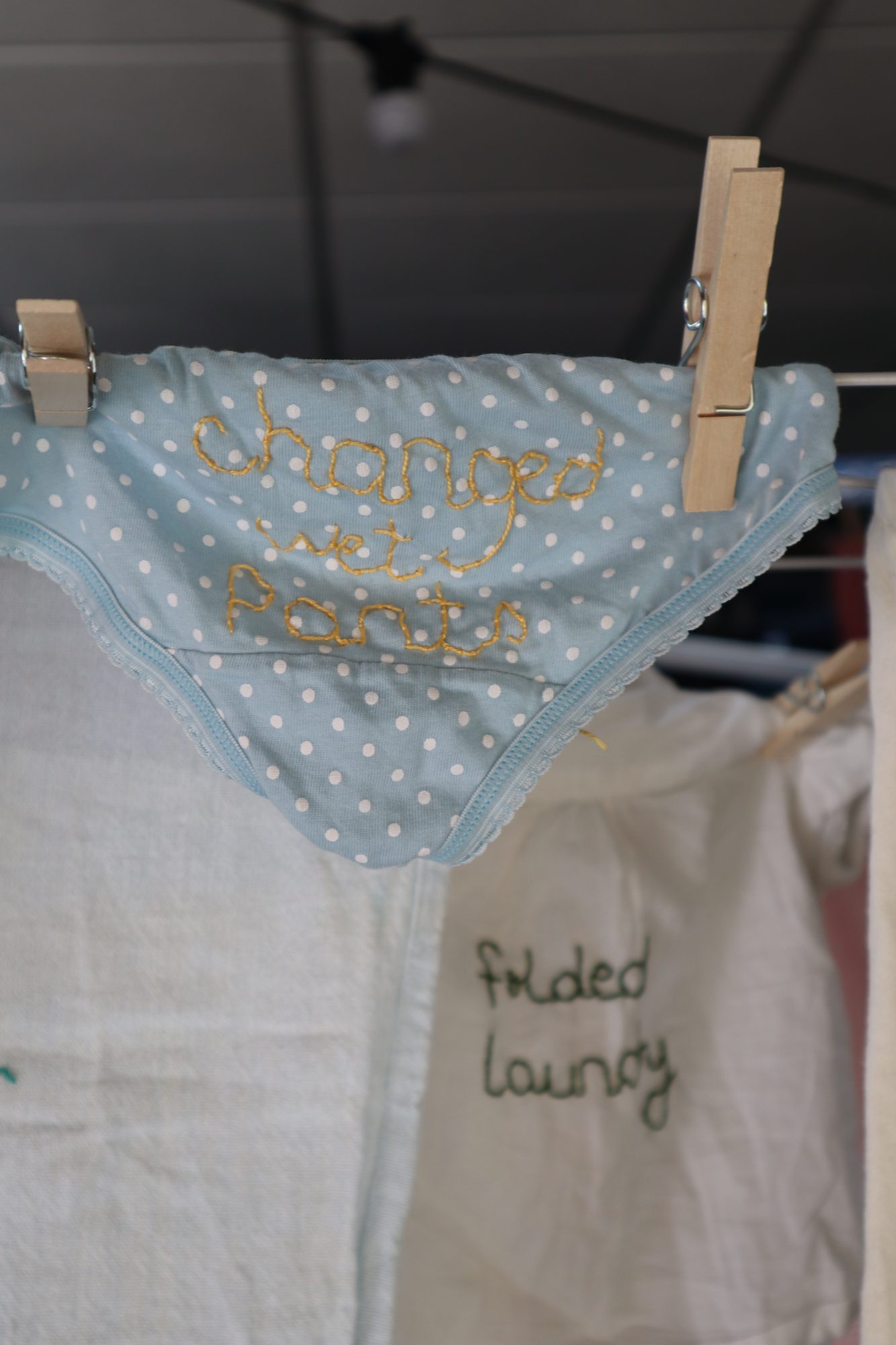 Highly Strung
HIGHLY STRUNG by Aya Haidar
Highly Strung is a durational body of work, which explores notions of motherhood, domesticity and the invisibility of a woman's labour. Produced over 365 days, Haidar made a record of an act of invisible labour she accomplished, one for every day of the year.
These mundane acts are the sum of her every day, as mother, wife, caregiver and woman.
Each act has been carefully embroidered onto an item found within the home and presented, literally, Highly Strung on washing lines. The installation invites the audience to navigate their way through the space, enfolded by the volume of the work, serving to make the invisible visible.
Haidar repositions the domestic space as a political site exploring its relationship to artistic work, repetition, care work, paid/unpaid, cleaning, parenting and the working body. The pricing of the work is conceptually intrinsic and a playful attempt to quantify the labour force of motherhood that is round the clock, unpaid and undervalued in society. It's been calculated based on working 24 hours a day, 7 days a week, for one whole year at an hourly rate of £8.72 – the lowest minimum wage band for over 25s in the UK.
Aya Haidar is a Lebanese-British inter-disciplinary artist whose craft based practice unfolds silenced narratives around socially and politically engaged issues. www.ayahaidar.com
Aya invites local mums to record one chosen act of invisible labour that you have performed today and pin it to the boards.