Everyone is an Artist – How to be an Independent Grime Artist!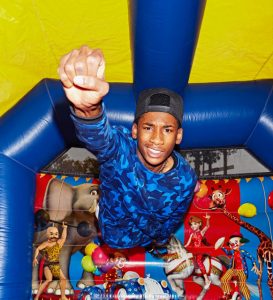 As part of Common Wealth's EVERYONE IS AN ARTIST we are inviting Grime Artist Blakie & No Hats No Hoods to run a How to be an Independent Grime Artist workshop!! In St.Mellons, EAST CARDIFF!!!
Blakie is a grime MC, producer and actor (Top Boy) from Lewisham, London who is currently making waves with features on BBC 1Xtra and BBC radio 1. No Hats No Hoods run by Pete Todd is a grime Record Label, Publishing and Management company which develops young musicians.
This workshop is for 11-16year olds who are curious about music, the music industry and how to get into grime. Young people will be introduced to ways of making music performing, shooting music videos and getting into the industry.
DATE: Saturday 7th March
TIMES: 12-5pm
LOCATION: St Mellons HUB, 30 Crickhowell Road, CF3 0EF
The workshop is open to young people aged 11 to 16
£ – PAY AS YOU DECIDE
Lunch will be provided by the Youth Centre.
Please email: [email protected] to register a place, limited places so please book in advance
Common Wealth believe that everyone is an artist. You might have been really creative as a kid or teenager and then stopped for whatever reason or you might make & think about art and performance in your spare time.
Everyone is an Artist is about unlocking or unleashing something in ourselves, about introducing us to new art forms and artists thinking about the potential there is in ourselves and hopefully in turn, our city.
We're called Common Wealth be believe in the riches there are of being common (as in poor), of sharing common things in common and of sharing common ground. Everyone is an Artist will explore all of that and encourage us to tell stories and make art about our lives, the people we know and the city we live in.