Fahadi joins Common Wealth as Weston Jerwood Creative Bursaries Fellow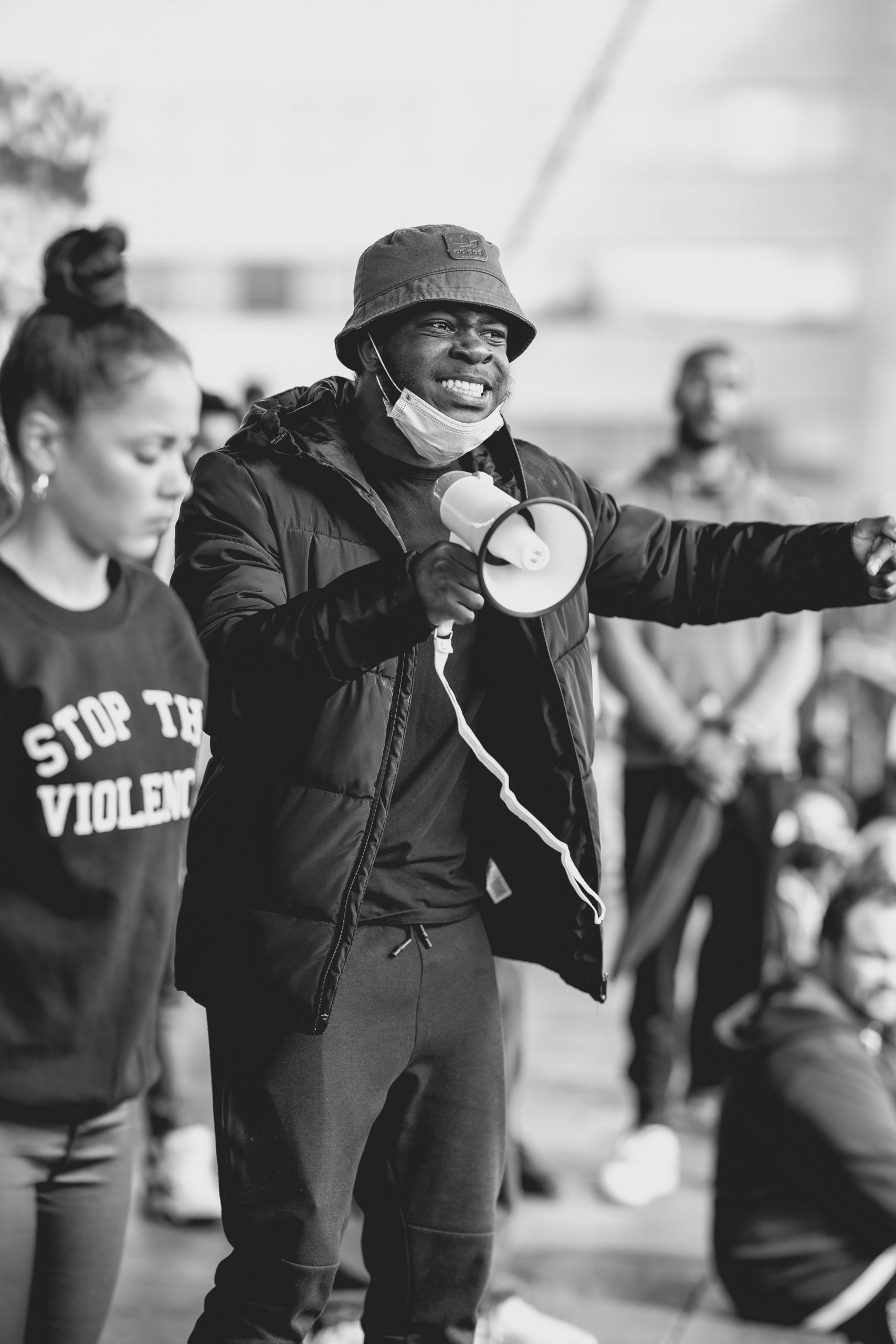 I'm extremely excited to be joining the Common Wealth / National Theatre Wales team as Associate Director. 
All my work previous to this role has been about giving young people, who don't have a voice in society, an outlet to share what's important to them. As the former chairman of the Cardiff Youth Council, I represented the voices of young people in Cardiff with the goal of achieving meaningful and tangible change for the most vulnerable individuals. Most of my work over the years has involved improving mental health and wellbeing services, addressing climate change and homelessness with a focus on youth led reform. 
I'm always looking for interesting and unique ways to address the big challenges of today. Being someone from a working class background, I'm able to empathise with the communities we work with, and i'm able to understand the challenges regular people may face on a day to day basis. 
My portfolio includes the creation of large art projects focused on topics like environmental sustainability and Black History Month. I enjoy creating art for audiences that are not traditionally involved in the arts with the goal of discovering the artist in everyday people. 
In this role I intend to continue my advocacy work by giving individuals a creative outlet to express themselves and share what's important to them. Opening up the arts is my goal, and by facilitating creative spaces for people to express themselves, I hope to bring diversity to the world of art and use it as a tool for change. 
I hope to learn, share and grow during my time at Common Wealth and National Theatre Wales and I cannot wait to get started!
………………………………………………………………………………………………..
This role is one of 50 salaried positions in arts and cultural organisations across the UK, supported by Weston Jerwood Creative Bursaries programme.