Hold Your Own – A Common Wealth Workshop in East Cardiff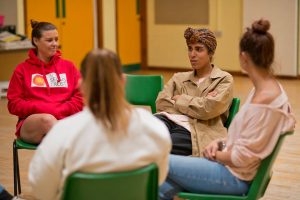 Join us for a FREE theatre workshop for women!
We will spend two days together exploring who we are, where we come from and what we have to say about the world.
Working as a group we will discover ways of talking about the things that matter to our communities, to us and how we can reimagine the futures we want. We'll work with theatre exercises that unlock our voices, bodies, and confidence.
If you are curious please come along. If you don't think it's for you then you should definitely come along.
Lunch and refreshments will be provided. The workshop is free. Spaces are limited so booking is required.
WORKSHOP DATES – Nov 11 – Nov 12
TIMES – 10am – 2:30pm
LOCATION – Llanrumney Hall, Ball Road, Cardiff, CF3 4DD
To find out more, register or to get in touch please contact: [email protected]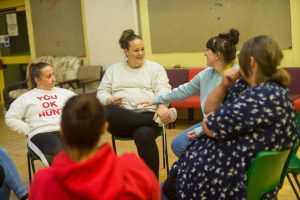 Past participants say;
"I came away from your/our workshop remembering about the importance of having two feet on the floor. As simple as that."
"We are not islands. All of us are connected. We are never alone. We have not to be afraid to do new things because we're always going to meet somebody who helps us."