Meet Our Sounding Board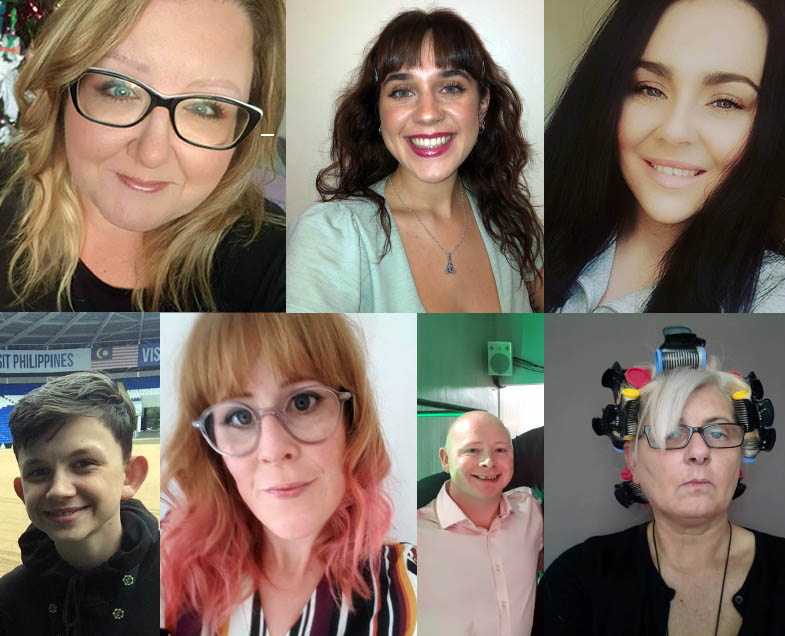 Common Wealth is passionate about our home in Cardiff East and we know the value of co-creation: it can inspire and lead to social change. Our Sounding Board helps us to make creative work with the people of Cardiff East, for the people of Cardiff East.
The Sounding Board has 7 members who live locally. With lived experience of the area, they know and understand it. Valued by their community, they want to lead change and create opportunity here. Each member brings their own perspective and ideas about what Cardiff East needs.
And what an incredible cohort they are! Full of ambition for an improved community built on the foundation of opportunities, we are blessed to have their knowledge and input, guiding and joining our thinking. Pushing us to see them, their children, their needs and their community from their eyes. They are a small but mighty group, full of brilliance and verve seeing us into the next year with an openness and solidarity that any organisation who seeks to be relevant would be proud of.
The Sounding Board has 6 meetings each year. They inform and inspire Common Wealth, and together we make creative work and change happen. They are reimbursed for their time, have access to additional artistic workshops and tailored training. We are also here to advise them on projects they would like to independently embark on.
The board formed as a part of Moving Roots, a 3 year UK-wide program focusing on touring, co-creation, live performance and social change. Through Moving Roots, Common Wealth will bring 3 co-created projects to Cardiff East between now and 2023, beginning with Rent Party: a fierce and brave show, part modern musical, part theatre, and one thing's for sure, it is a party!!
Opportunities to get involved:
The Sounding Board will evolve over time, and we will advertise opportunities as they come up on our website, facebook and locally.
So! A massive welcome to our 2021 Sounding Board.
Let's meet them: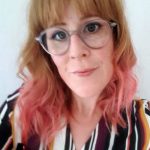 Stephanie Rees
I grew up in St Mellons, it was much smaller then. It felt safe here, known. We didn't have disposable income as a family. My parents are grafters and we had a roof over our heads and food in our stomach. I was lucky to get a scholarship for Stage Coach and my Nanna helped out so I could have music lessons.
I went to Dartington College of Arts at 18. There I learned that Theatre was bigger than me on a stage, it had the power to change people, places and things. I loved it there and it inspired my dream to eventually open up a Drama School that could be accessed by anyone where how much money you had didn't matter and put on shows that bring communities together.
I did a PGCE in secondary Drama and a series of freelance workshops in coastal towns on aspirations. I've been Head of Drama at a school in Bristol for nearly a decade. I love seeing the power of Drama in young people's lives, particularly the school productions where students go on this huge journey of discovery. For many years my year 13s created site specific work in Bristol using site as their stimuli and the work they produced was incredible.
I'm a mum of 2 and step mum to 1. We've been back in St Mellons for 18months. I'm on maternity leave at the moment and the opportunity to collaborate with Commonwealth and the Sounding board is so exciting. St Mellons and Cardiff East are full of amazing, talented, generous, aspirational and gifted people from all places. We deserve our voices to be heard and our faces to be seen.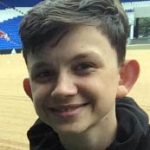 Callum Bingham
Hi, my name is Callum, and I am on the Sounding Board for Common Wealth. I am also a youth worker based in St. Mellons Youth Club offering open access youth club to young people 11-19 years old. I am a resident in Trowbridge, and I have lived in Cardiff East all my life. My aim is to get as many opportunities for young people as possible in Cardiff. When at work at the youth club so many families and young people express that there is not anywhere for young people to go in the area if they have a passion for drama. This is going to be one of my aims on the sounding board.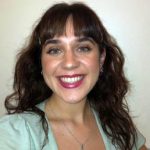 Charlie Fisher
Hi! My name is Charlie, I am 23 years old and have a huge passion for art. I graduated from the Arts University of Bournemouth in 2020 with a 2:1 degree in Makeup for Media and Performance. Art has had a significant impact on my life and its associated creativity continues to be an inspiration to me. I adore nature, trees and all the energy they bring with them.
Hugging a tree or sitting in nature is truly underrated! I believe being in the here and now is most important so practise mindfulness in many ways, like meditation and journaling. People are a great inspiration for me, I love the chance to meet new people and get to know their different perspectives on life. Common Wealth has given me the opportunity to collaborate both of my biggest passions by giving me a position on this sounding board.
I am hugely grateful and excited for the journey this role will take me on and the many others around me. The movement that Moving Roots is beginning is so empowering and I am blown away to be a part of it. So, if you fancy having a walk in nature, a chat about your day or a day of painting, I am more than happy to spread positivity through art and reflection to as many people as I can. We can change the world one happy meeting at a time.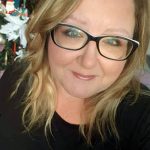 Lisa Bradford
My name is Lisa, I am a mum to 2 wonderful, energetic girls. I enjoy being an active part of the community, a volunteer at the local community centre and the local homestart, part of Common Wealth Sounding Board and passionate football mum. I appreciate the community around me having moved here from across the border. I have received a warm welcome and everyone has always been extremely friendly.
I would like to give back to the area and be involved in providing opportunities for my girls and myself to develop skills and deepen friendships.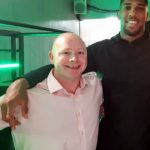 David Melkevik
Thanks to meeting a lovely lady from Port Talbot at University, Grimsby-born David Melkevik has been living in St Mellons and, now, Llanrumney for over 13 years. A business analyst who works at a local university, David enjoys in his spare-time scriptwriting and has had his work performed on BBC Radio and BBC Wales.
Outside of work David enjoys boxing (badly) and loves watching his sons play for Llanrumney FC. Up the Llan!
David is over the moon to be part of Common Wealth as it is an opportunity to bring the community together through theatre and establish a real legacy that will benefit the young people of the area.

Jude Thoburn-Price
Producer, Performer, Sound Engineer and Storyteller, combining spoken word woven into electronic landscapes and visual art as Cult of Doris Encompassing the Physics of Hope from the overflowing Pandoras Box of Life.
I've been involved with performance, visual art and sound all my life.
In days of old, I started my creative journey in junior school, creating and directing plays for the whole school on Friday afternoons , in between doing the teachers shopping, making the tea and ringing the bell. After all it was the 70's and as a girl my future was mapped out in childrearing and marriage.
Throughout my life, I've been involved with theatre, TV and film, events, music, spoken word, community development, finance and project management, sound (live and produced), counselling and teaching
Current Working Collaborations with:
Common Wealth Sounding Board Member
Cardiff Electronic Producers Network member, Electronic and Sound events in South Wales
Ladies of Rage Cardiff member, promoting Womxn in under represented Music genres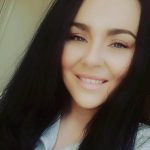 Maxine Mccaffrey
My name is Maxine, I am 30 years old have a 10-year-old daughter and I have lived in the St. Mellons area of Cardiff most of my life.
When I was younger my friends and I would regally use the local youth centre and community centre using the different services and activities available. I personally would go to as many dance classes possible street and hip hop and also tap and ballet, there was always something to get involved with.
I have many fond memories growing up in St. Mellons however have seen over the years how parks have been taken away, youth centres knocked down, services being stretched meaning our children are facing many disadvantages so to be able to get involved with Common Wealth Theatre is something I am really passionate about.