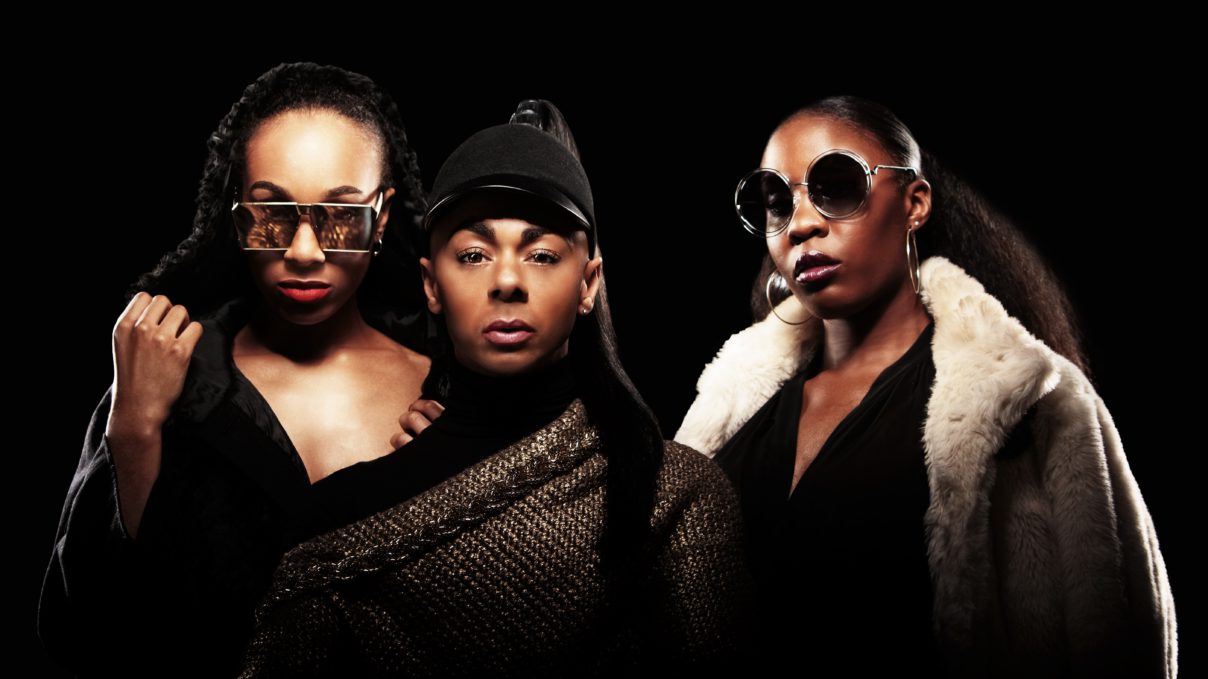 Moving Roots
Common Wealth is part of Moving Roots, a collective of arts organisations from across the UK: Battersea Arts Centre (London), The Old Courts (Wigan) and Jumped Up Theatre (Peterborough) and Common Wealth (Cardiff).
Moving Roots runs from 2020 – 2023. We are working together in collaboration with the people of CF3 and artists to explore pioneering new ways to co-create, make, stage and tour live performance. Across the three years, we will bring three live performances to Cardiff East, staging them in found spaces.
There will be numerous opportunities to get involved – from being part of the creative team, helping steer the project, stage management roles plus many other ways we have yet to discover.
We have recruited a Sounding Board for the project, made up of people from Cardiff East. They help us develop, shape and grow ideas for the co-created shows that will be coming to Cardiff East. You can find out more about them and their ideas here.
If you'd like to talk more about how you can get involved please get in touch with [email protected]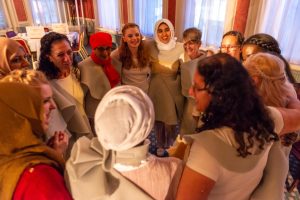 Definition of Co-Creation
Co-creation delegates leadership to participants and invites a wider range of voices, encouraging dialogue that continues beyond the immediate life of the project itself. It challenges hierarchies and gives people agency to shape the project, be the author of their stories, and make what they want to see in their hometown. The project works with artists as visionaries, skilled communicators and social provocateurs.
Rent Party
Rent Party was the first show chosen by the Moving Roots Network to tour. It came to Cardiff East in Autumn 2021 and was the party we'd all been waiting for – a 21st century immersive show inspired by the 1920s Harlem Renaissance Rent Parties.
Acclaimed choreographer and director Darren Pritchard reimagined his 5-star smash hit show Rent Party and co-created together with Common Wealth and a cast of extraordinarily talented artists from South Wales. They put their working class community centre-stage in a dazzling cabaret of performances, telling their own stories about the true cost of austerity Britain.
Find out more about Rent Party: visit the show page, listen to the Rent Party Podcasts or watch the trailer and audience feedback films.
Moving Roots Manifesto
We will not use jargon, and make sure language and process is clear and de-mystyifed

We will  be receptive to gifts

The work will be artistically excellent

We will not use jargon, and make sure language and process is clear and de-mystyifed

"Not about us, without us"

The project will encourage people to be more active in their own lives/ community

The project will enable people to blow up old narratives & practice new ones

Where possible, support the onward progression of people; take them beyond volunteering and give access to paid work

Dig deeper

The project will make people feel differently