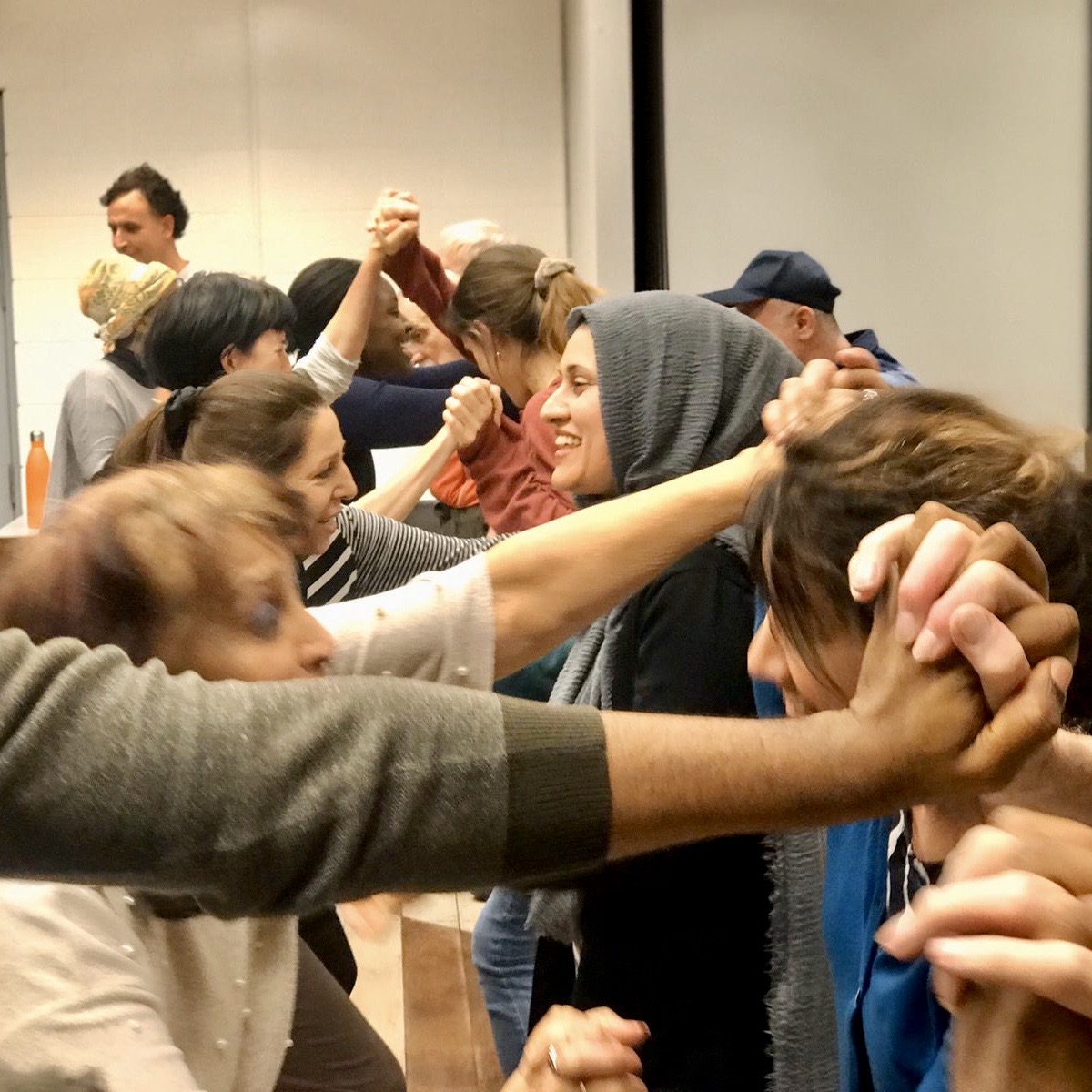 Change The Word
Info
Change The Word
We are so exciting to be collaborating with the fantastic Good Chance Theatre to bring Change the Word to Bradford this autumn! The project will consist of weekly sessions to meet and write poetry, eat together, spark ideas and share those ideas with the world through a poetry anthology, a poetry show and other events and celebrations…
If you live in Bradford and want to get involved in the workshops, please get in touch with [email protected]
WHAT IS IT?
Join us to discover, write and meet friendly new faces!
Take part in inspirational weekly writing and performance workshops, forge new connections, share food and be creative together. And have your voice heard – we'll showcase the work of the Change the Word group in a professional poetry book, a poetry show, and we invite you to say how you'd like to share your work… Podcasts, poetry films, festivals – we're keen to create as many platforms for expression as possible.
Change the Word is open to all, from people seeking sanctuary to people who have lived here all their lives. The project will launch with a Welcome Meal in July 2022 (more details to follow) and run to December 2022.
You are welcome to write and perform in your own language – we just ask that you have conversational English to be able to take part in workshops in simple English.
The project is open to all but particularly welcomes people seeking sanctuary.
Support with childcare and travel costs is available.
DATES & LOCATION
DATES
Welcome Meal: July 2022
Poetry and performance workshops: August – November 2022
Poetry show and book publication: November/December 2022
LOCATION
Workshops will take place at Common Wealth, 1-3 John St, Bradford BD1 3JT