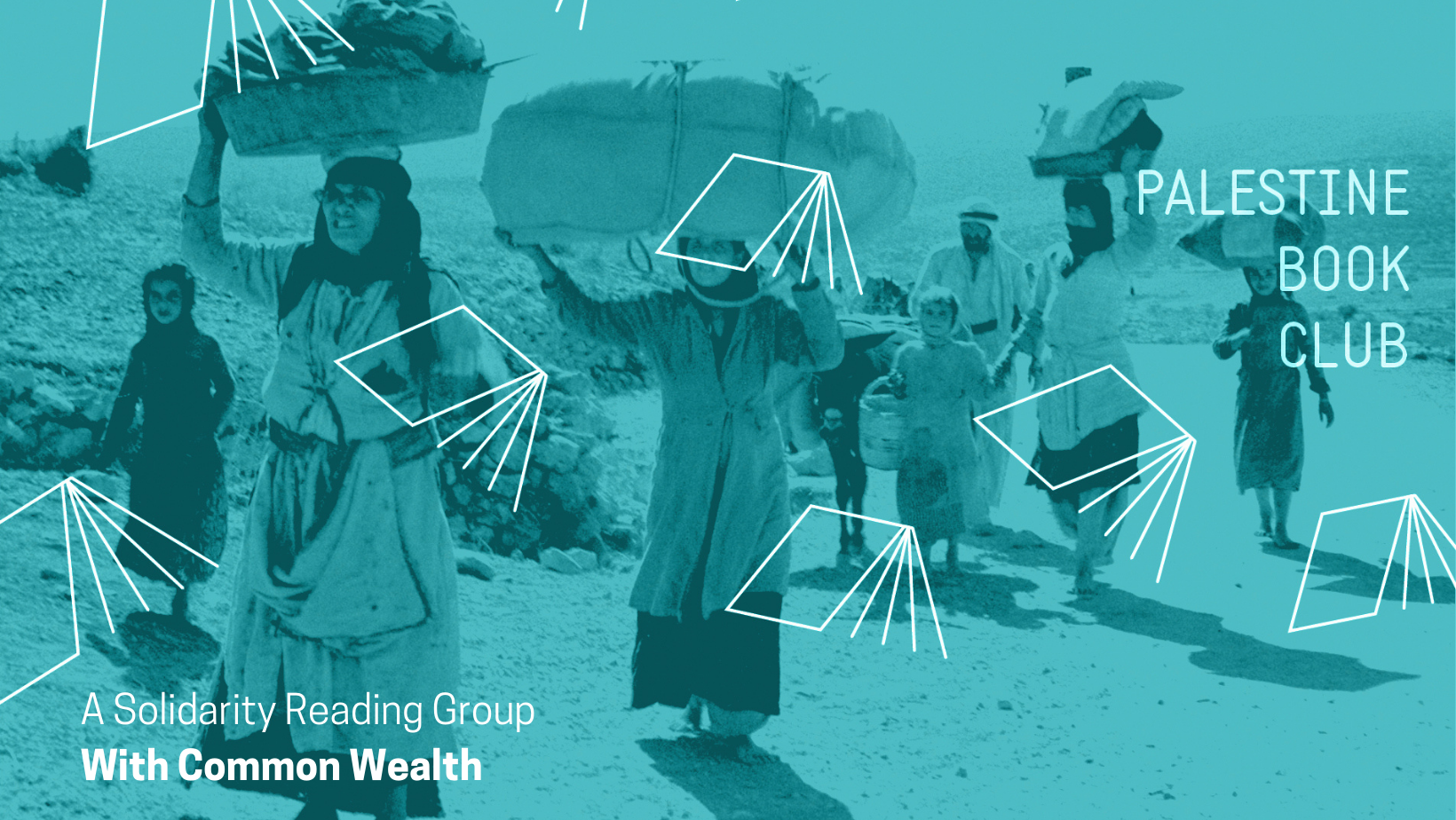 Palestine Book Club
Info
Palestine Book Club
Weds 17th November (meeting fortnightly 1:30pm – 3:00pm) Llanrumney Hall, CF3 4JJ
The PALESTINE BOOK CLUB invites us to deepen our understanding about Palestine.
We will be joining groups and organisations across Wales in setting up our own Palestine Book Club. Common Wealth invite you to join us for an hour and a half each week to read, digest and chat through our chosen book on Palestine. A chilled, open space to go deeper into the human story, history and politics of Palestine. We will read a chapter or two every fortnight, chat about it and share tea and biscuits.
• We will choose a book together as a collective
• Read 1-2 chapters every fortnight (to be provided by Common Wealth)
• Will spend our time talking about the chapters read
• We will create an open space, where dialogue and questions are welcomed and discussed – no question is a stupid question.
If you'd like to join please email Rhiannon – [email protected]