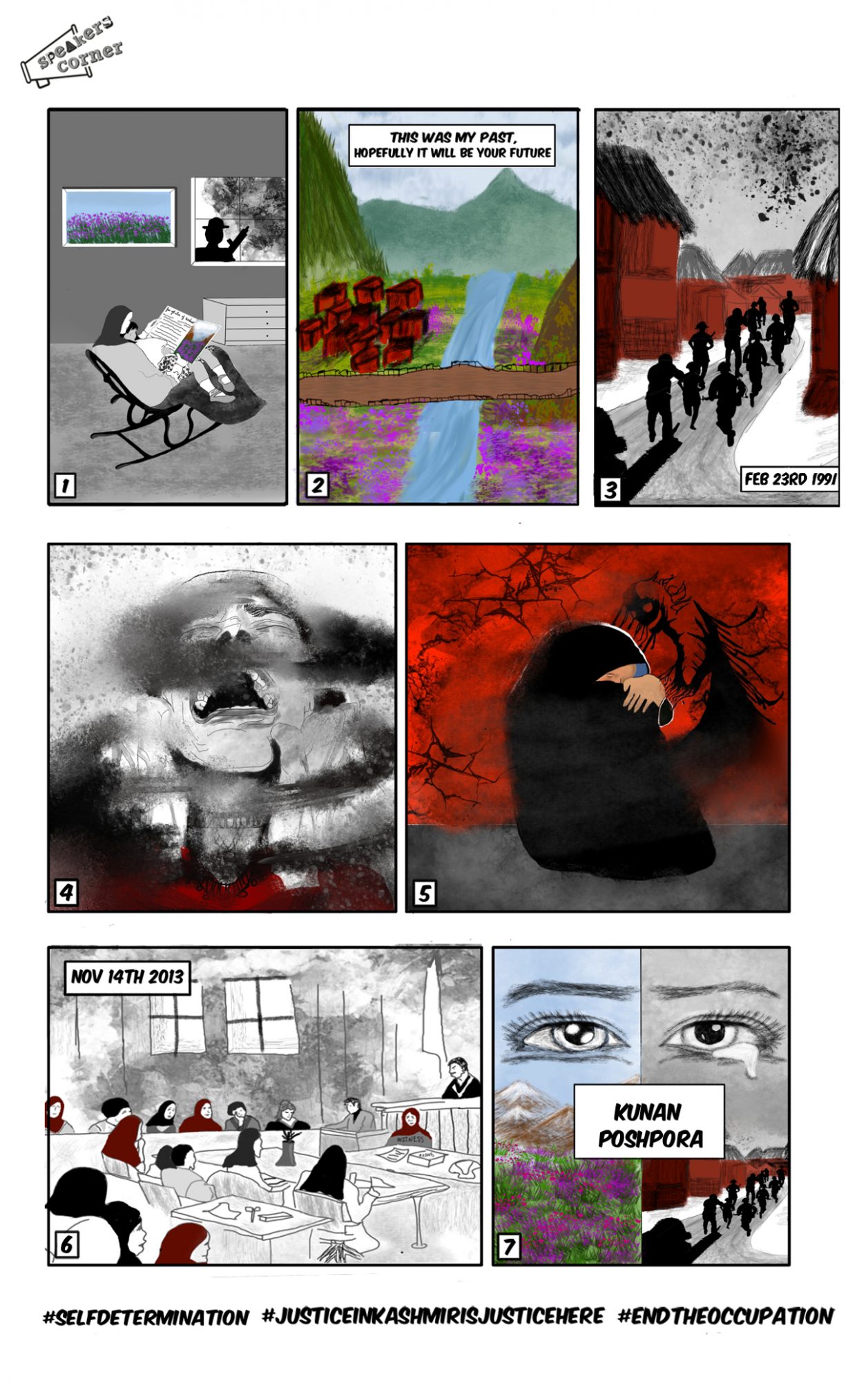 Justice In Kashmir Is Justice Here
Info
Justice In Kashmir Is Justice Here
Speakers Corner have worked together to create a campaign to raise awareness and commemorate the 30th anniversary of the mass rape at Kunan Poshpora in Kashmir on the 23rd February 2021.
The collective have created a comic strip with artist Haniyya Ejaz that tells the story of the mass rape and the 30 year struggle for justice. The comic strip will be displayed on billboards, shop windows and throughout Bradford for the anniversary. The comic will make up a film, that will also include a poem written by young poet Noor Jahangir, which will be released on the 23rd February 2021.
Campaign devised by Speakers Corner members, Rosema Nawaz, Madeyah Khan, Noor Jahangir, Haniyya Ejaz, Sajidah Shabir, Mariyah Kayat, Sasha Bhat, Saira Riaz, Madhia Hussain, Heather Tattersall, Leen Ghazal
Artwork by Haniyya Ejaz, 18
Poetry by Noor Jahangir, 15
Artwork by Haniyya Ejaz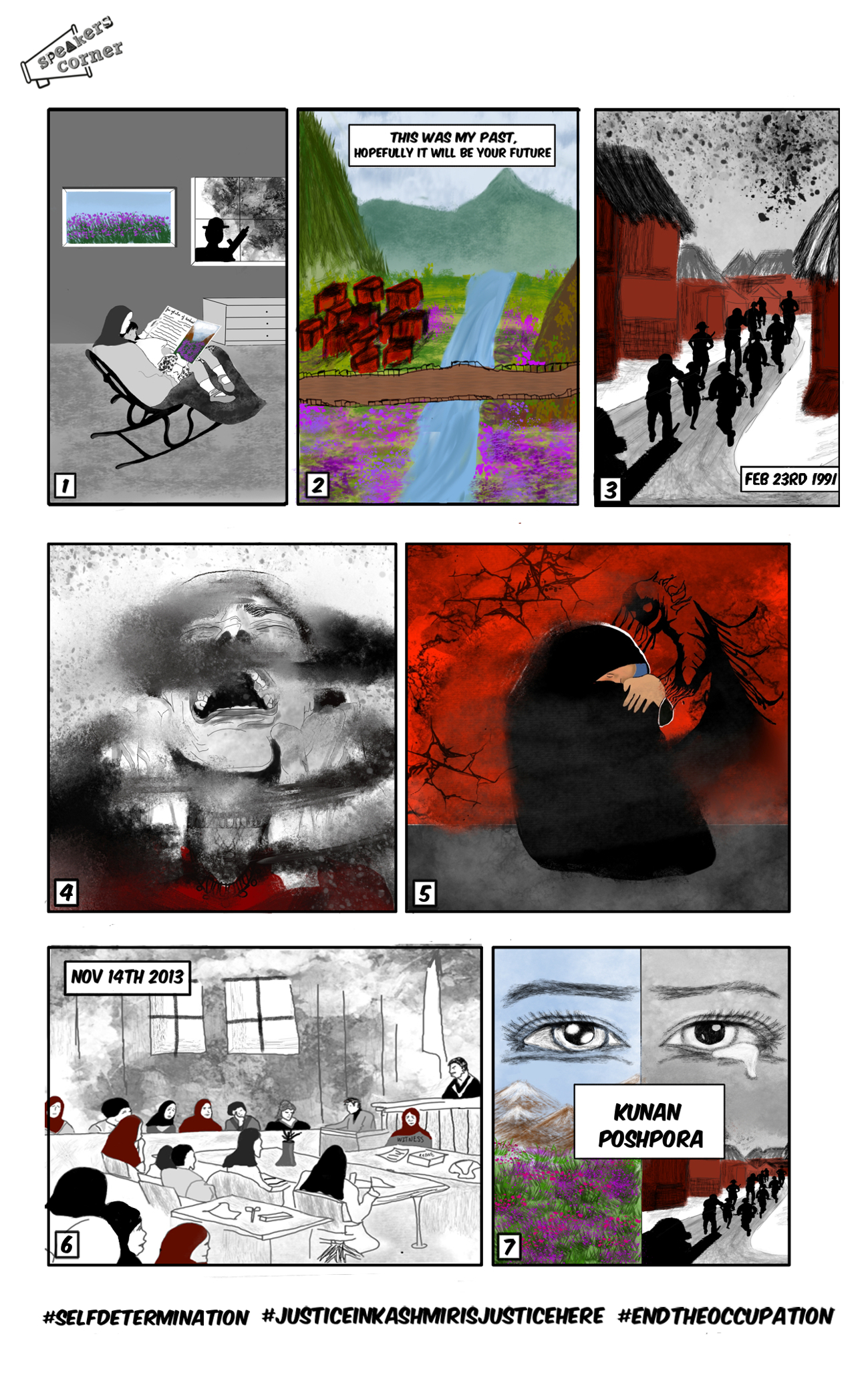 Justice In Kashmir Is Justice Here - Film
The collective created a film to tell the story of Kunan Poshpora, and to show the artwork created to do that.