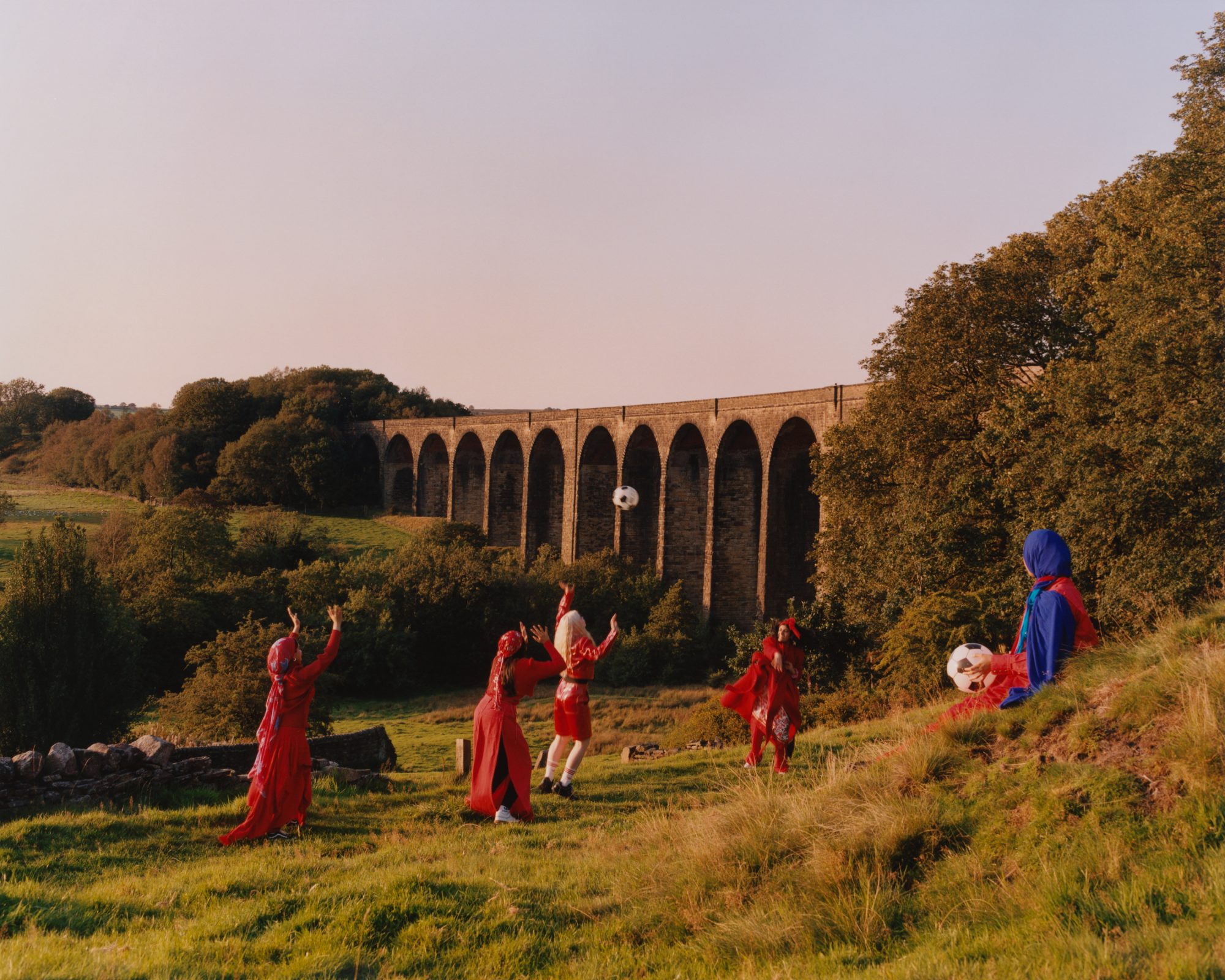 Sisterhood
Speakers Corner collaborated with Art Director Neesha Champaneria and photographer Vivek Vadoliya to create a vivid set of photographs, part celebration of sisterhood and part a show of colourful individuality.

Sisterhood

was shot around Bradford in 2020, highlighting the beauty and nature of the city and paying tribute to our city.
The beauty in the photoshoot is that there is no justification, just claiming the space and taking control, as young women, we are just existing, something we don't always get to do, we are sometimes hyper-visible and sometimes invisible. As young women, and as Muslim women, often people make up narratives about us, rarely do we get to set our own terms. We are taking control of what you see when you see us.
You can see Sisterhood as part of Peaceohpobia, which takes place in Bradford and Manchester in September . Tag us in your posts at #SpeakersSisterhood #peacophobia #BradfordIWD21