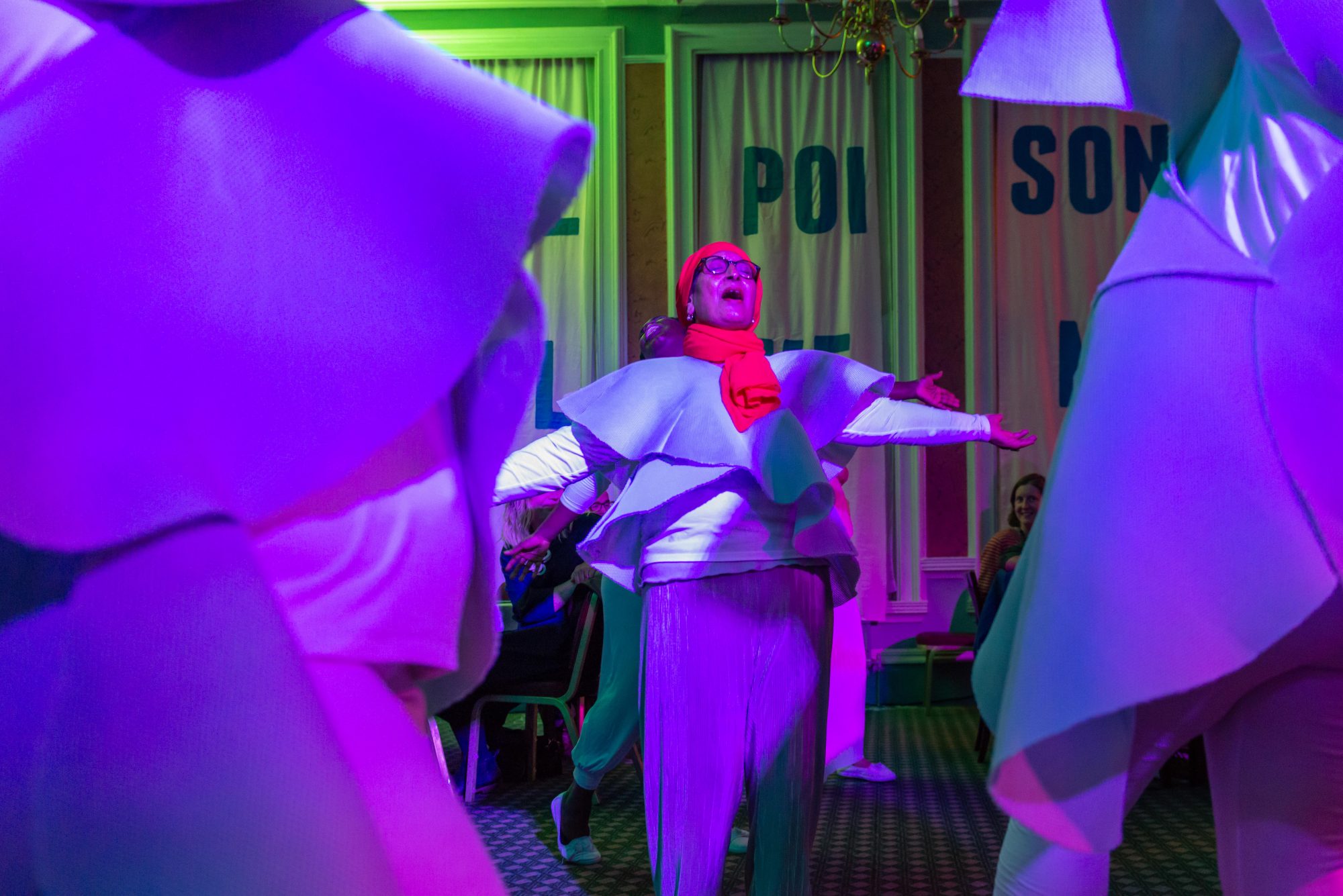 Radical Acts
When and how do we come together to create change?
Radical Acts is a celebration of disobedient action that women have taken to make change throughout history and the present day. At the heart of the project is the question 'what radical action do women and girls need to make today?'
THE PERFORMANCE  
Radical Acts is a performance, an encounter, a galvanising of people, an installation, an action. Radical Acts is performed by 10 women of many experiences. Action is staged with audience and performers around tables, with some moments very intimate and others transformative and fantastical. It asks us to come together to be honest, open and brave in order to make change for us and the world around us. It's a set of rituals that evoke the past and allow us to imagine a future. It's a celebration of all that's come before us and what we can do when we come together. Come to share, come to laugh, come to dance, come to sing, come for a good night out and then go away and make some more radical acts of your own.
First performed at the Bradford Club in September 2018. 
THE ACTS: 
The Wedding of the Year – Get married to yourself.  A mass wedding in the Banqueting Suite of Bradford City Hall where 38 women got married to themselves.  Women wrote their own vows, to love, honour and obey themselves, with guests, speeches, flowers, balloons.
Mums Work Hard / End the Benefit Cap – Hope Rising Action Group campaign against the benefit cap. Their Radical Act was to board the busy commuter train from Leeds to London to sing their own version of Food Glorious Food to raise awareness of hunger over the school holidays. This action was devised with parents and children from Hope Rising over 3 days at the Lower Grange Community Centre.
Peaceophobia – Sunday 2nd September 2018 – A car rally to protest against the rise of islamophobia across the world and more locally the racial profiling of drivers in Bradford. The teenagers of Speakers Corner worked with the Bradford Modified Car Club, 25 cars formed a circle outside City Hall, drivers and teenagers spoke of their experiences of Islamophobia, how the word Islam means Peace, and the day finished with a big mass paint fight.
Reviews
A work that defies genre. Spoken word, movement, music in English and Arabic all have a role. It's an installation and it's a community action… Radical Acts is not the kind of event where a viewer can sit quietly at the back. It's an action, not a performance.
Encourages individuals to consider their own worth and power to create change, both within themselves and on a community or global scale.
Articles
'All the world's a stage. And these women are radically changing that world…'
Kae Tempest
The Observer, 2nd September 2018