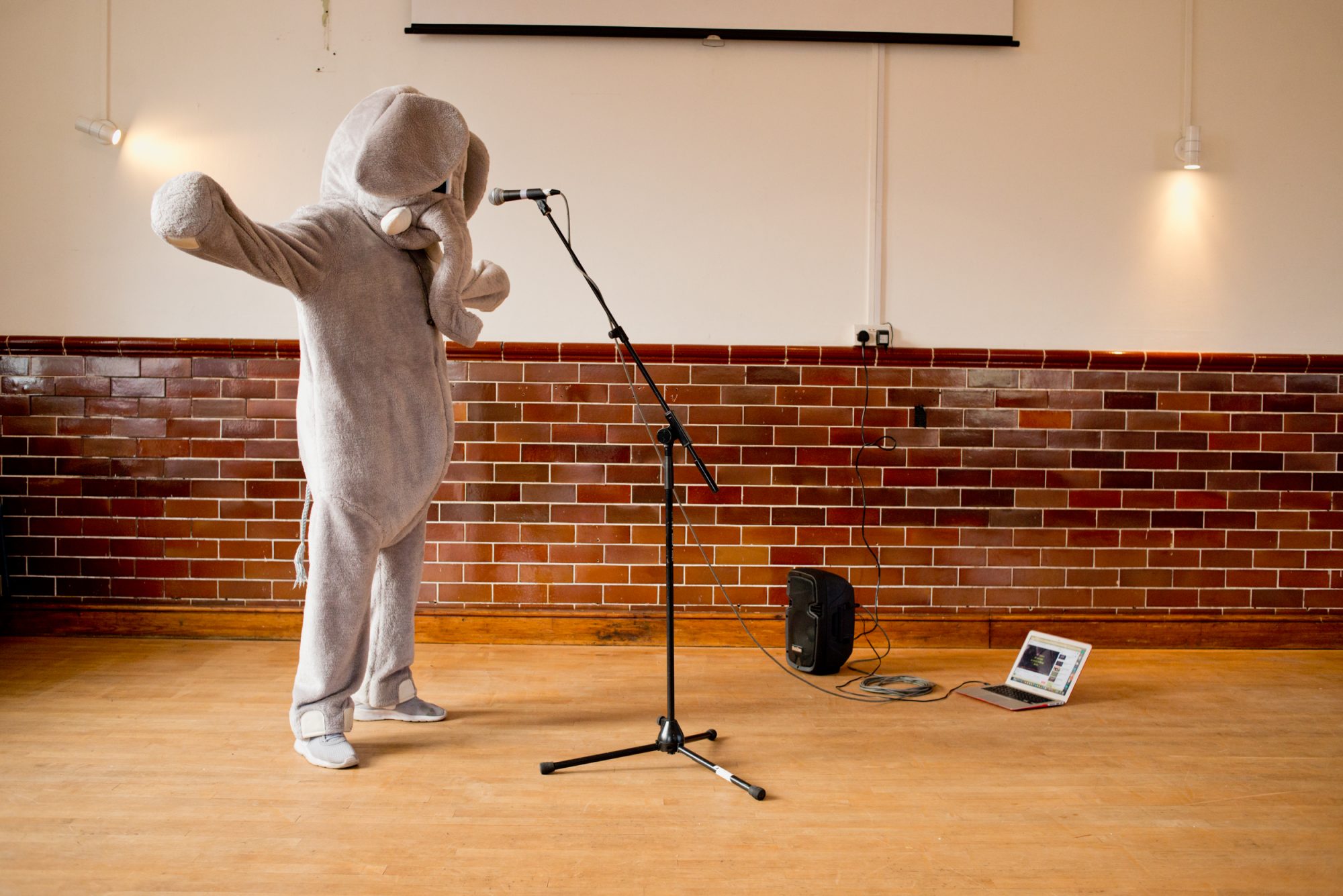 CLASS: The Elephant in the Room
Info
CLASS: The Elephant in the Room
A performance/ debate that explores art and class.
It questions what are the possibilities for change in an industry that undervalues and distances itself from working class people, culturally, socially and economically?
The middle classes run the arts, they define value, they define excellence, they define what the next new thing is. Don't they?
Based on interviews with working class artists, musicians, directors and politicians it encourages us to think about who we are, where we're from and our wealth.
First performed at Chapter Arts, Cardiff, 6th November 2017 and then in Bradford in March 2018 
Articles
Her [Rhiannon White's] cause is to inspire the will of working class people, owing them comfort in creative spaces. It's a comfort we're deprived of…

"I bring my upbringing with me," says Rhiannon White, who grew up on a council estate in Wales"

"Class is often absent from discussions about diversity in theatre but it remains a barrier for audiences, actors and others in the industry. What's the solution?"