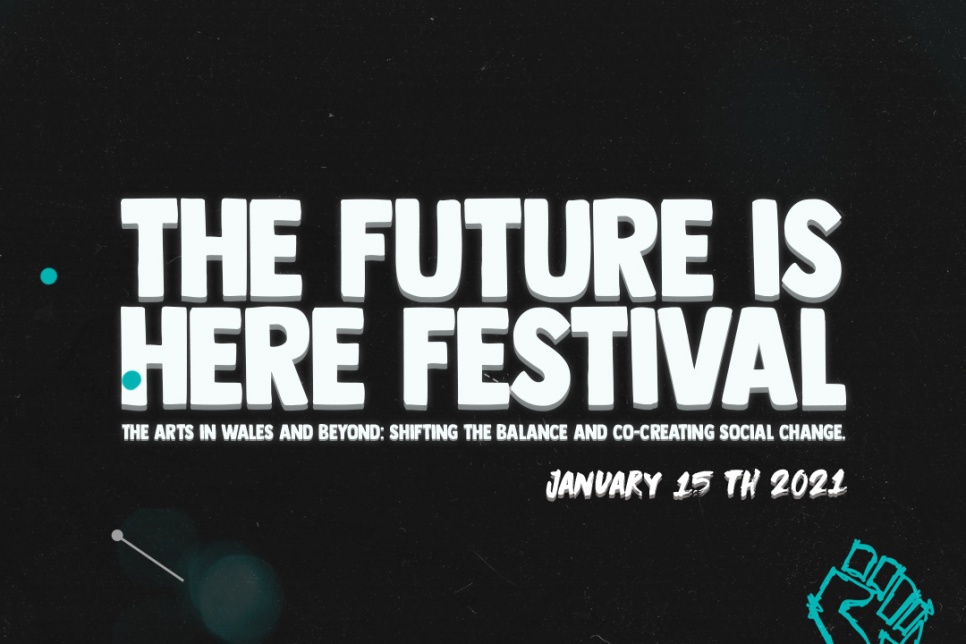 The Future Is Here Festival
Info
The Future Is Here Festival
How are artists creating social change?
What is co-creation? What does it mean? How do we do it?
Can the arts operate from a place of love?
How can art be made with, by and for the people?
These were some of the questions that were central to The Future Is Here Festival, a day-long online event exploring how we can use co-created art as a tool for social change. Common Wealth hosted this festival in partnership with Artes Mundi and Co-Creating Change Network.
We had wonderful interest with 193 tickets to the event sold.
The day was filled with incredible guest speakers and organisations from around the world, interactive workshops, music, dancing, collage making, sharing and connecting.
Some comments from participants:
"Feel heartfelt, reconnected to my purpose and energised"
"It's been really inspiring and nourishing"
"Beautifully run and put together, diolch o galon. Looking forward to riding the deep currents of change with you all"
Graphic Designer/Dylunydd Graffeg: Khalil Dase
What happened on the day?
10am – 11am Opening Provocations, followed by a Q&A
Provocations for the day were given by Sita Thomas (Co-Artistic Director, Maternity Cover, Common Wealth), and Kirtis Clarke (Artist and Producer).
11am – 11:15am Tea break
11:15am – 12:15pm Aurora Trinity Collective (Cardiff)
12:15pm-12:30pm Tea break
12:30pm – 1:30pm Darren Pritchard & Chantal Williams (Rent Party, Cardiff)
1:30pm-2pm Lunchbreak
2pm-3pm Fragments Theatre (Jenin, Palestine)
3pm – 3:15pm Tea break
3:15pm – 4:15pm Albany Park Theater Project (Chicago)
4:15pm – 5:15pm Tea break
5:15pm – 6:15pm Closing Provocation: Binta Ayofemi (California)