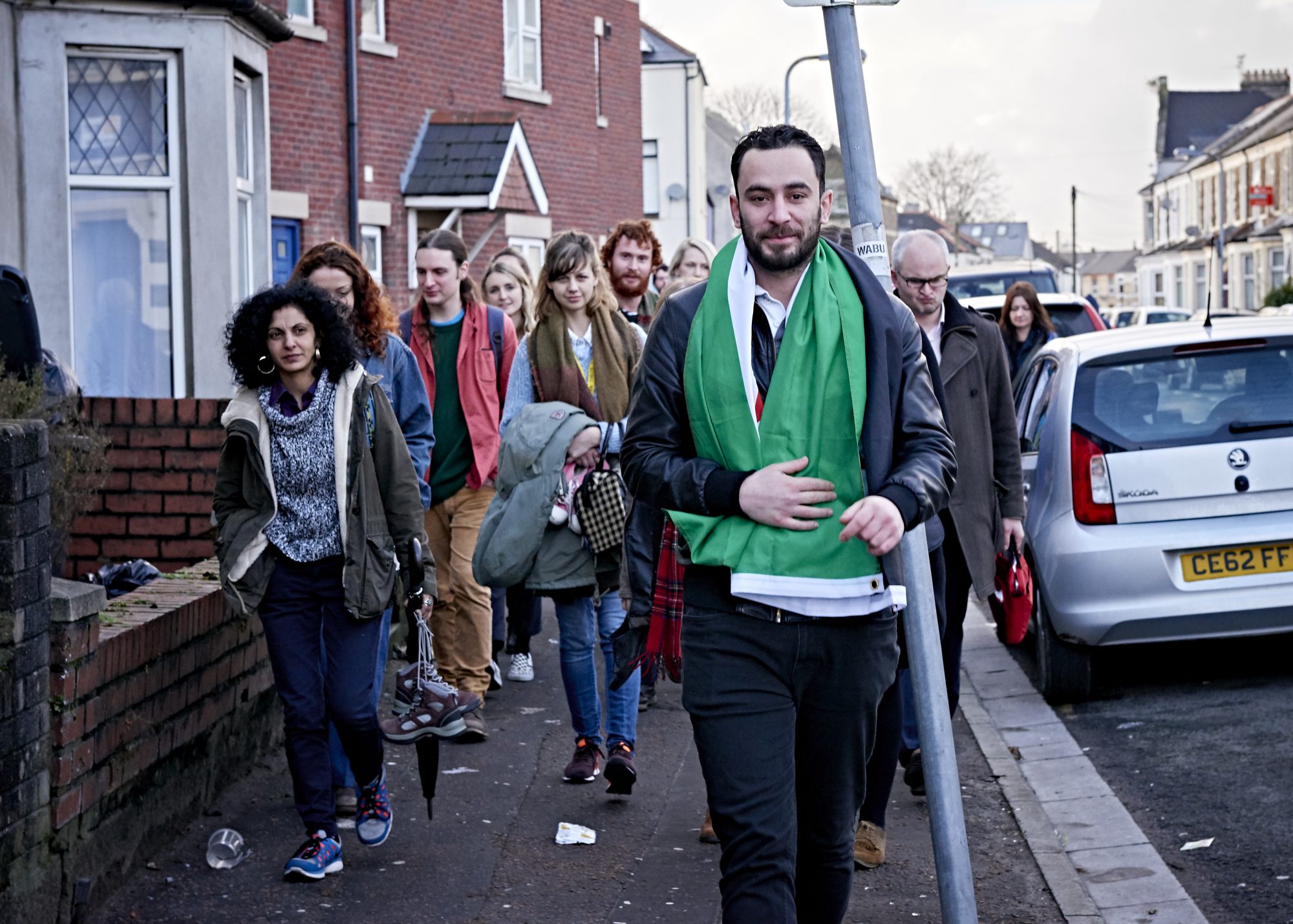 I Belong There
The fighting starts, without humanity; the countdown begins; you say goodbye to the people you love, the place you call home. This is my story and I have to tell it.
'I Belong There' is a play about war, survival and hope. A one man show that delves deep into the heart of what it means to be Syrian living in the UK today. It invites us to think about what happens when a revolution starts and what can you do when the borders close.
Created and performed by Syrian Artist Oday Alkhalidi. Directed by Rhiannon White.
I Belong There was made with support from National Theatre Wales, Waleslab
It was performed at
Sherman Theatre 2015,
Solas Festival, Glasgow 2015
Being a Man Festival, Southbank Centre, London 2016
In 2016 Oday Alkhalidi was awarded a Change maker Award at the Southbank Centre.
Articles
'I Belong There @ Wales Lab'
Credits
Directed by Rhiannon White. I Belong There was supported by WalesLab, a National Theatre Wales' artist development initiative.