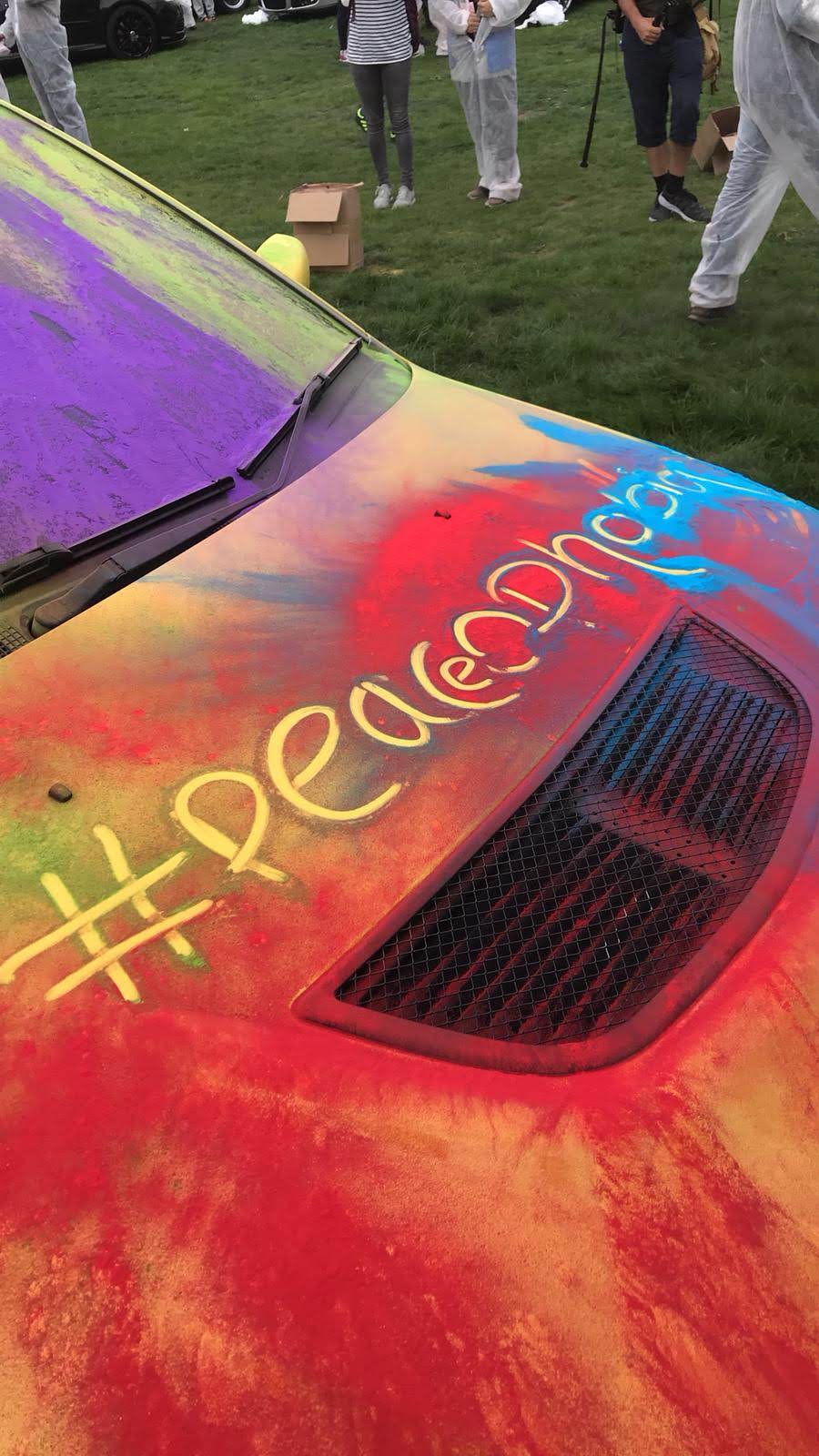 Peaceophobia
Conceived by young women from Common Wealth's Speakers Corner Collective, Peaceophobia is about challenging the political, social, and cultural narratives surrounding young Muslim men. Part theatre show, part car rally, Peaceophobia addresses the hostility and misunderstanding surrounding Islam. If Islam means peace, how can you have a fear of peace?
Common Wealth are working with members of Speakers Corner Collective and Bradford Modified Club to create a site-specific performance event staged in car parks, performed by three members of the Bradford Modified Club and their cars. Peaceophobiaexplores pride, freedom, and adrenaline and cars as a symbol of strength, skill, and recovery.
Creative Team
Performed by Mohammad Ali Yunis, Casper Ahmed, and Sohail Hussain
Written by Zia Ahmed with Mohammad Ali Yunis, Casper Ahmed, and Sohail Hussain
Directed by Evie Manning, Iram Rehman, Sajidah Shabir, Rosema Nawaz, Mariyah Kayat, Madeyah Khan, Zara Zaheer, and Maleehah Hussain
Designer – Rosie Elnile
Sound Designer & Composer – Wojtek Rusin
Production Manager – Liam Whittaker
Additional technical support from Erik Perera and Ross Flight.
Dates
Peaceophobia is scheduled for April 2021, we will be listening to and following guidelines carefully to see if we can continue as planned
Partners
Co-created by Bradford Modified Club, Speakers Corner Collective and Common Wealth. Co-produced by Common Wealth and Fuel
Peaceophobia is supported by Blueprint: Without Walls R&D Investment Fund, Co-Creating Change, Arts Council England, Paul Hamlyn Foundation, and Pears Foundation.