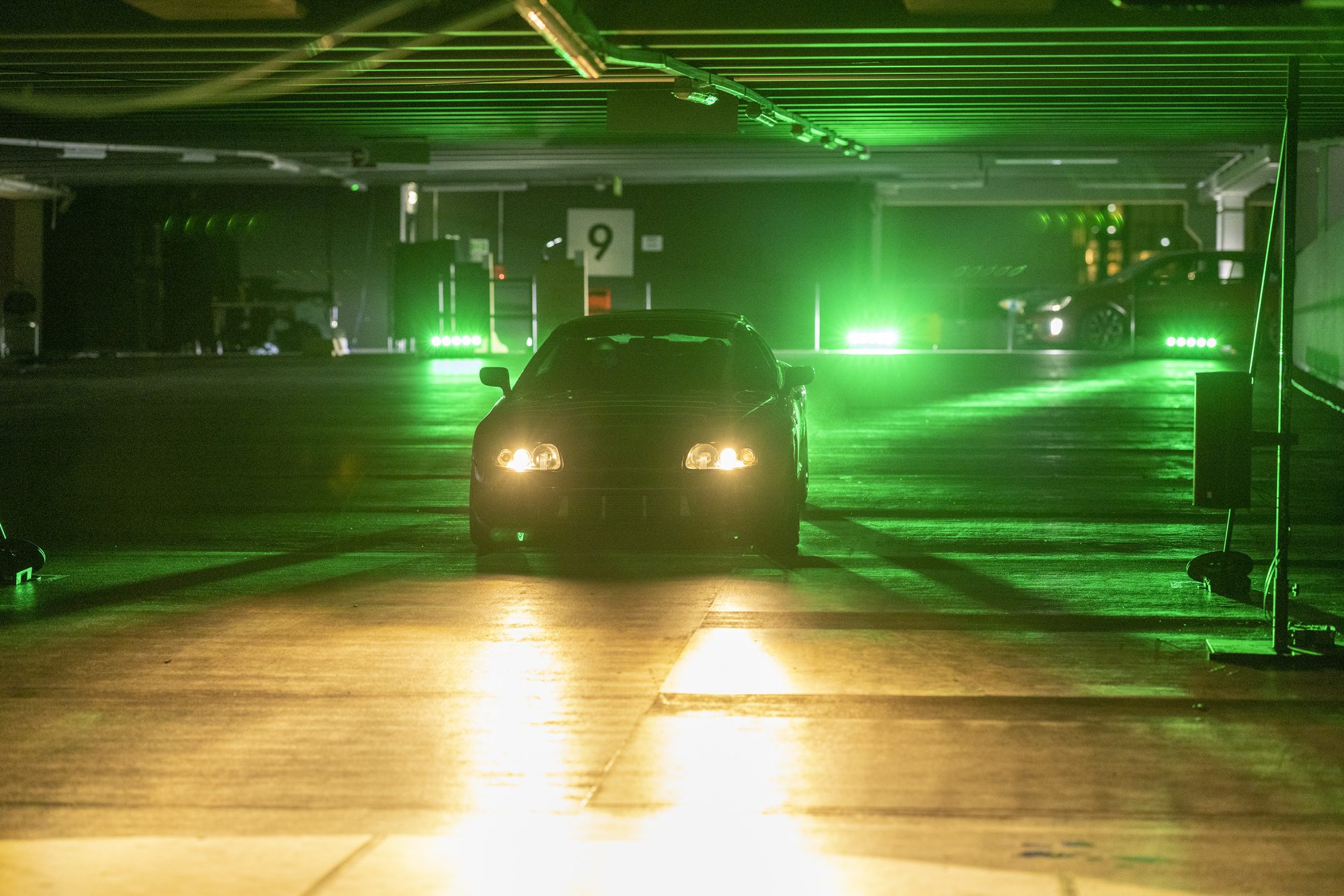 Peaceophobia
If 'Islam' comes from 'peace', how can you fear peace? 
Peaceophobia is an unapologetic response to rising Islamophobia around the world. Part car-show, part-theatre, the show asks how do you find peace in a world that tells you who you are? 
Growing up in the shadow of the Bradford Riots, 9/11 and police harrassment, cars and faith are a sanctuary, an escape, an expression for three Muslim Pakistani men. Ali, Sohail and Casper are taking control of the narratives around their religion, their city, and their cars. 
Staged in a car-park with a Supra, a Golf and a classic Nova, Peaceophobia brings together cars and theatre with cinematic lighting and an electronic sound score.  
Co-directed by young women from Speakers Corner, a political, social collective based in Bradford and award winning theatre company Common Wealth, co-written by acclaimed playwright Zia Ahmed and Bradford Modified Club, a co-production with Fuel.
"Shatters Stereotypes: an ambitious, accomplished, immersive production that intersects community, culture and cars, and rejects the stereotypes"
The Stage
"Asks us to see beyond the noisy engines and throbbing bass from the sound systems to really see the people behind the wheel"
North West End
Digital Programme
Download the Digital Programme for Peaceophobia to find out more about the show, cast, team and cars!
Tour Dates
Peaceophobia is on tour in 2022!
Come and see this excellent unforgettable show:
Bradford as part of BD Festival – Thursday 18th – Saturday 20th August 2022.
Westgate Multi-storey Car Park, 67-68 Oastler Shopping Centre, Bradford, BD1 3SS
Edinburgh as part of the Horizon Showcase – Wednesday 24th – Saturday 27th August 2022
More information and buy tickets here 
London at Greenwich & Dockland International Festival – 7-10th September 2022.
Creative Team
Performed by Mohammad Ali Yunis, Casper Ahmed, and Sohail Hussain
Written by Zia Ahmed with Mohammad Ali Yunis, Casper Ahmed, and Sohail Hussain
Directed by Evie Manning, Iram Rehman, Sajidah Shabir, Rosema Nawaz, Mariyah Kayat, Madeyah Khan and Maleehah Hussain
Designer – Rosie Elnile
Sound Designer & Composer – Wojtek Rusin
Partners
Co-created by Bradford Modified Club, Speakers Corner Collective and Common Wealth. Co-produced by Common Wealth and Fuel
Peaceophobia is supported by Bradford 2025, Blueprint: Without Walls R&D Investment Fund, Co-Creating Change, Arts Council England, Paul Hamlyn Foundation, Pears Foundation, and Fenton Arts Trust.
Want to find out more? Read the full Digital Programme online.